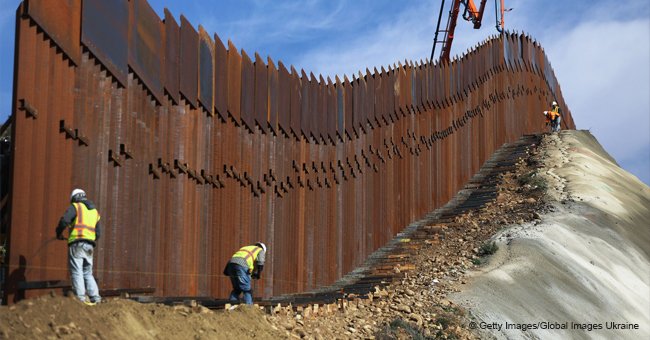 Murdered Nurse's Husband Who Was Heading toward the Mexican Border Was Finally Arrested

The husband of a North Carolina nurse who got killed recently has reportedly been nabbed by the Police as he made his way to the Mexican border with a large amount of cash.
ABC News reports that on Sunday, March 17, Rexford Lynn Keel Jr., the husband of one Diana Keel who was found dead ends in the Police net.
The 57-year-old was reportedly heading towards the Mexican border before his apprehension just outside Tucson, Arizona. In a statement released by Nash County Sheriff Keith Stone to reporters on Sunday, he said:
"I can only speculate ... he was headed toward the Mexican border."
He further said it would have been "a lot tougher" to arrest him if he had crossed the border.
Keel's wife, 38-year-old Diana Keel was found dead on March 12 (three days after she went missing) near Leggett, North Carolina, about 30 minutes from her home in Nashville.
On the day Lynn Keel was apprehended, The North Carolina Wildlife Resources Commission was searching for him when they received a tip that he was headed due west on I-10.
"We got a killer off the streets today,"
Stone said as he appreciated the help of the Arizona police in arresting Keel.
The charge labeled against Keel is first-degree murder, and he is currently detained in Arizona and will appear in court on Monday. Keel did not have any weapon when arrested. However, the car he was driving had North Carolina license plates, and it belongs to his father, according to Stone.
Stone also added that Keel was able to leave the state and go about his business because his arrest warrant was issued after he left the state. The order was released on Friday while he was last seen in Nashville, North Carolina, on Thursday.
Keel never reported his wife to be missing, and when interrogated in an interview with investigators, he said his wife had a habit of leaving "from time to time" and "stay gone a couple of days."
This incident has also spurred an investigation into the cause of death of Keel's first wife, Elizabeth Edward Keel, who died on Jan. 1, 2006 according to Nashville Sheriff's Office.
Elizabeth Edward Keel's death is said to be due to blunt trauma to the head. Details regarding her death say she fell and hit her forehead on the corner of the concrete steps in front of their home.
The circumstances surrounding her death are under review including the various reports submitted. Keel's home is also under search by the authorities for clues to both deaths.
Please fill in your e-mail so we can share with you our top stories!