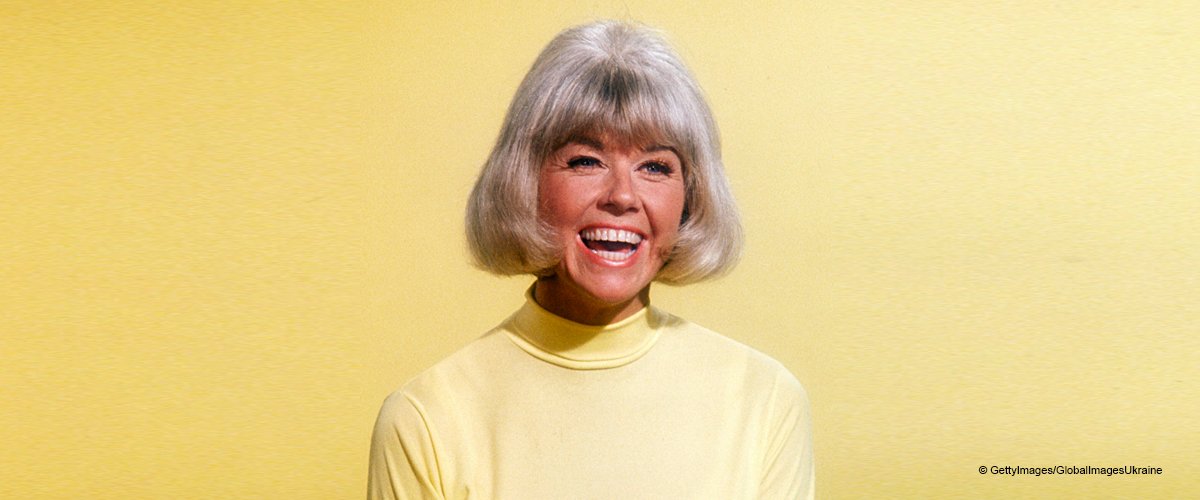 Inside Doris Day's Tragic First Marriage with a Man Who Turned Her Life into Hell
All Doris Day ever wanted was to be a wholesome housewife, but after ignoring her better judgment and that of her mother, she married the man that would turn her dream into a nightmare.
It was 1940 when 16-year-old Doris Kappelhoff impressed bandleader Barney Rapp and earned a spot in the band which regularly performed in Cincinnati.
Barney thought that Doris's name sounded too Jewish and long, but after she performed the song "Day After Day," Barney re-named her Doris Day, a name that stuck throughout her life.
Al Jorden, the band's trombonist, caught a liking in Doris, but at first, she wanted nothing to do with him and told her mother, Alma, "He's a creep and I wouldn't go out with him if they were giving away gold nuggets at the movie!"
Her mother agreed that the 23-year-old temperamental Al Jorden was not the one for her 16-year-old daughter Doris, but this would soon change.
Perhaps her biggest desire had something to do with it, "It was the only ambition I ever had. Not to be a dancer or Hollywood movie star, but to be a housewife in a good marriage," she said.
She broke the ice by asking the previously rejected Al to pick her up and drop her home after their shows. Soon they started dating much to her mother's dismay. Al cheated on Doris, and he regularly abused her physically and emotionally.
All the abuse would not keep her from agreeing to marry him, but while engaged the band went on tour, and Doris decided to leave the band. Doris then joined Les Brown's Band of Renown while Al went along on tour.
When Al returned from the tour, Doris told Les Brown that she was going to leave the band to get married. Both Les and her mother begged Doris to reconsider, but she was in love and refused to listen to their warnings.
In the spring of 1941, aged only 17, Doris married Al Jorden. The day after their wedding she thanked a fellow musician for a wedding present with a peck on the cheek. Jealousy overcame Al, he dragged Doris out of the theatre and all the way to their room at the Whitby Hotel close to Times Square and beat her senseless.
The beatings became frequent and brutal while he called her a "dirty whore" more often than not. Following his violent and manic episodes, Al would make passionate love to her, and she stayed.
Before long Doris became pregnant and wrongly assumed Al would be as delighted as she was. He arranged an appointment with a back-street abortionist, but Doris wouldn't go.
In what was probably an excuse to beat her up, he decided the child wasn't his and almost caused her to miscarry after a severe beating.
Shortly before Doris was due, Al purchased a gun with the intent of killing Doris along with his unborn child and then himself.
He pulled the car over and pressed the gun against Doris' baby bump, ready to get on with his plan, but Doris talked him out of it. Until today Doris has trouble riding in the front seat of a car.
Before the birth of Doris' baby in January 1942, Al left Doris for his mistress and vowed never to return. On February 8, 1942, 18-year-old Doris gave birth to her son Terry after a 12-hour labor.
With the help of her mother, Doris moved into her own place with her newborn and started to rebuild her life, but Al was not finished with Doris just yet. He begged her to take him back, and she foolishly did.
The abuse continued and even escalated to the point where she had to lock him out of the house one evening while in fear of her and Terry's safety. It would take another year before Doris finally filed for a divorce.
In the years that followed, Doris reclaimed her stardom and remarried while Al shot himself in the head in 1967. Her son Terry would eventually take the surname of her third husband, Martin Melcher.
Terry was the light of Doris' life, "If I hadn't married this bird I would have my terrific son Terry. So out of this awful experience came something wonderful," she said.
When Terry died of cancer in 2004 aged 62, it was a devastating blow for Doris, "My son was the love of my life," she said. "We talked every day, and I miss him very much. [But] we can't change the past. I think you have to get through the bad times to appreciate the good things in life."
Now deep into her nineties, Doris' only remaining relative is her beloved Terry's son, Ryan, and he surely takes after his grandmother in some ways.
Please fill in your e-mail so we can share with you our top stories!