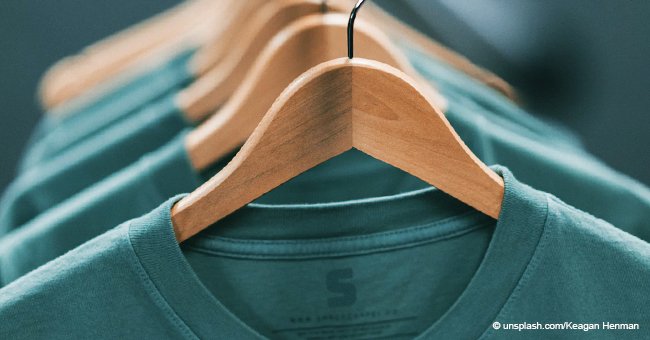 'Disgusting' Response Outrages a Young Woman Who Complained about a Lack of Plus-Sized Clothes

An Australian woman got fat shamed after she complained to Kmart about their clothing range for plus-sized women.
Georgia Rochelle from Sydney went to her local Kmart in search of clothes. She found their range for larger women hidden behind other racks of clothing and was disappointed with the "half a rack of ugly clothes."
Her search continued in the activewear department, but she found nothing that fit. Finally, she left the store emptyhanded and decided to send Kmart a message on their Facebook page about her experience.
Initially, the chain store asked her to elaborate on her original message as to improve their range, but soon after they sent another email with the following response:
"Thank you for contacting us. While we try to cater for as many people as possible, please understand people come in all shapes and sizes, and we can't cater for absolutely everyone. It is not entirely our job to make you feel good about yourself."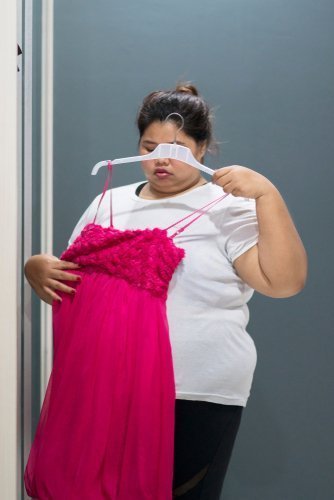 Plus sized woman looking at a dress. | Source: Shutterstock
Being no stranger to derogatory fat shaming comments, the response from Kmart still shocked Georgia. She's had random strangers approach and tell her that she will die because of her size, but comments like that from a retail giant she never expected and
added
:
"It's so insulting I can say something about there being a limited range for plus-sized people, and they acquaint that with feeling bad about my body, which isn't the case at all. I don't think your size is something to be embarrassed about. All it shows is that prejudice (against fat people) doesn't go away — even when you're supposed to be professional."
In the meantime, Kmart profusely apologized for the fat-shaming email and added that it didn't reflect the company's views "at all." They also invited Georgia to be part of a special focus group to improve on their range of clothing for plus-sized women.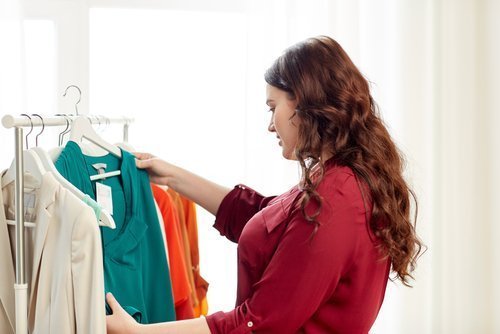 Plus sized woman looking at clothes. | Source: Shutterstock
Another chain store, Target, suffered backlash two years ago after they launched their Belle Curve range for plus sized women. After the store announced the new range on Facebook, followers reacted with everything except enthusiasm.
The Belle Curve collection offered about 90 times of clothing items that range from swimwear to sleepwear. Consisting mostly of oversized top and legging style pants, five dresses, one skirt, the range lacked wear-to-work options, and it didn't go unnoticed.
Clothing options for plus sized women are not just a problem in Australia but also in the United States. The average woman in America wears a size 16, and their clothing options are limited.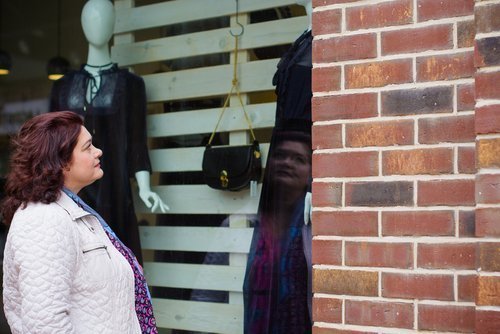 Plus sized woman looking at fashion in a store display window. | Source: Shutterstock
According to the style guru Tim Gunn, the fashion industry has "turned it's back" on the large and lovely ladies as he said:
"There are 100 million plus-size women in America, and, for the past three years, they have increased their spending on clothes faster than their straight-size counterparts. There is money to be made here ($20.4 billion, up 17 percent from 2013)."
While there are many industries that overlook the plus-sized community, a luxury resort in the Bahamas does the exact opposite as it caters specifically for the large and lovely.
Please fill in your e-mail so we can share with you our top stories!