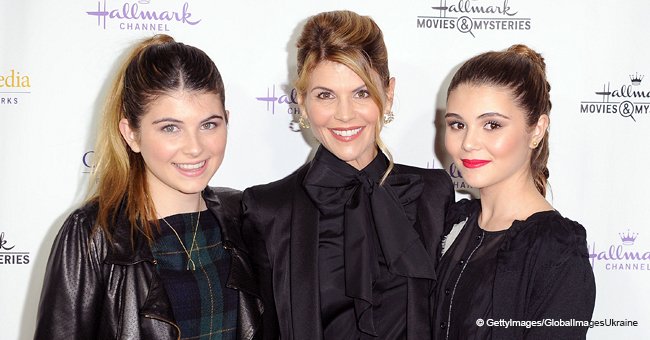 Woman Who Used to Write Rich Kids' Resumes Opens up about How 'Thoroughly the System Is Rigged'

A for-hire writer spilled the beans in a tell-all post about the college admission scandal and beyond. According to her, "the whole system is rigged."
Jaimie Leigh used to be a part of what she says is a system that has "no such things as meritocracy" and works to ensure that rich white kids cement their spot in the upper class purely through their parents' help and unoriginal work.
Up till their 50s, Leigh said that it's money which not only gets their foot in the door but allows wealthy individuals to look good and sound good regardless of their actual potential (or lack thereof). BoredPanda allegedly retrieved Leigh's post before it was deleted.
Of course, it all begins with the elite colleges and universities. While it was no secret before, the corrupt practices that recently came to light have left many shocked and outraged at the lack of fairness and integrity going on within some higher education institutions.
Over 50 persons were charged for making or receiving bribes that allowed children of celebrities and other wealthy parents to make their way into college.
Leigh said, "this is nothing." In a short essay, she explained how she was one of those involved in giving students an unfair advantage that would put them on the high-earning path.
Once in, Leigh helped with essays, letters, and resumes that nipped degrees and landed top jobs. There were things she couldn't do but claimed she was fully aware of.
She explained:
"They also hire special tutors and test prep gurus to teach their kids to hack the tests. They get interview coaches who teach their kids what to say when they go for their appointment."
She continued:
"They lean on connections to get Harvard and Yale take a 'second look' at their C+ student with a 980 SAT score."
Leigh said she "couldn't even tell you" the number of papers she's written for undergraduate and graduate students. If "you needed a magic paper to save your grade in the class you're failing," she was the one to call.
This was just the beginning. Once Leigh helped the "idiot" get a high-earning job straight out of college, they would be given an executive coach. That would prepare him with the looks and supply him with the speeches needed to move up.
Leigh's deleted post was picked up by others who either connected the Facebook link or posted a photo on Twitter. Tomi Choyce shared the first portion of the piece.
Then comes the mentors to teach the individual "how to give lots of money and make it known, without appearing to brag about it. Want to know how I know that?" Leigh asked.
She answered her own question:
"Because they require an essay, resume, and bio. And guess who writes those."
By this time, Leigh says the dominoes really start to fall. The individual may end up being "named one of his city's '40 Under 40' and get a spread in a local, glossy magazine."
Now in his 40s or 50s, the person can then apply to get on a for-profit board and start earning seven figures. Even then, Leigh might be called in to prepare a "resume, bio, and compelling personal letter."
She went on:
"It's not about the degree. It's about this entire life path, this entire system of manipulation and prestige, to make sure the children of the uber wealthy become the next generation of the uber wealthy, that they get exclusive opportunities and exclusive consideration."
Leigh said that she hasn't assisted these kinds of individuals for years now. The focus on the bigger picture she outlined, however, might be overshadowed by the faces of the admissions scheme.
Most notably, actress Lori Loughlin from "Full House" and "Fuller House" and Felicity Huffman from "Desperate Wives" have become the talk of the scandal.
Loughlin and her husband are said to have given officials $500,000 to have their two daughters listed as recruits on the University of Southern California rowing team. This guaranteed them in a spot in the school.
They are now out on a $1 million bond and must return to court on March 29. Loughlin was dropped by Hallmark who had the actress featured on several programs of their channel.
On Thursday, the network made public their decision to stop the production of all shows with the actress including the popular drama series "When Calls the Heart."
Loughlin was charged with conspiracy to commit mail fraud and honest mail fraud. One of her daughters, Olivia Jade, was also dropped by makeup sponsors and has allegedly left school. It is unclear if she or her sister will face legal repercussions.
Please fill in your e-mail so we can share with you our top stories!