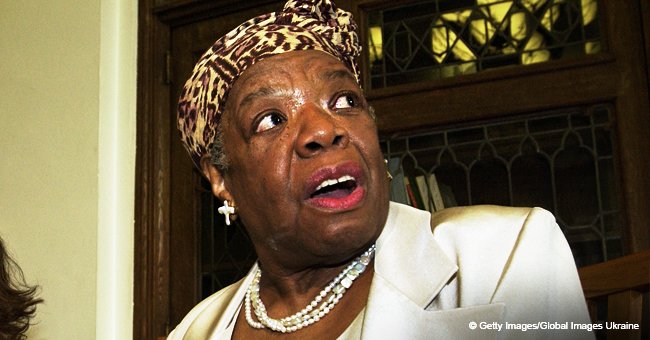 Old Video of Maya Angelou Scolding Teen for Calling Her by First Name Sparks Major Controversy
An old interview of civil right activist and poet, Maya Angelou, has caused a heated debate on social media about whether or not the poet was rude to a teenager. The girl addressed Angelou by her first name and got scolded on national television in return.
After a Twitter user unearthed an old clip from a '90s interview of Mrs. Maya Angelou, people on social media has been passionately questioning the appropriate ways of addressing elders, teaching young people respect and recognizing when one is out of place.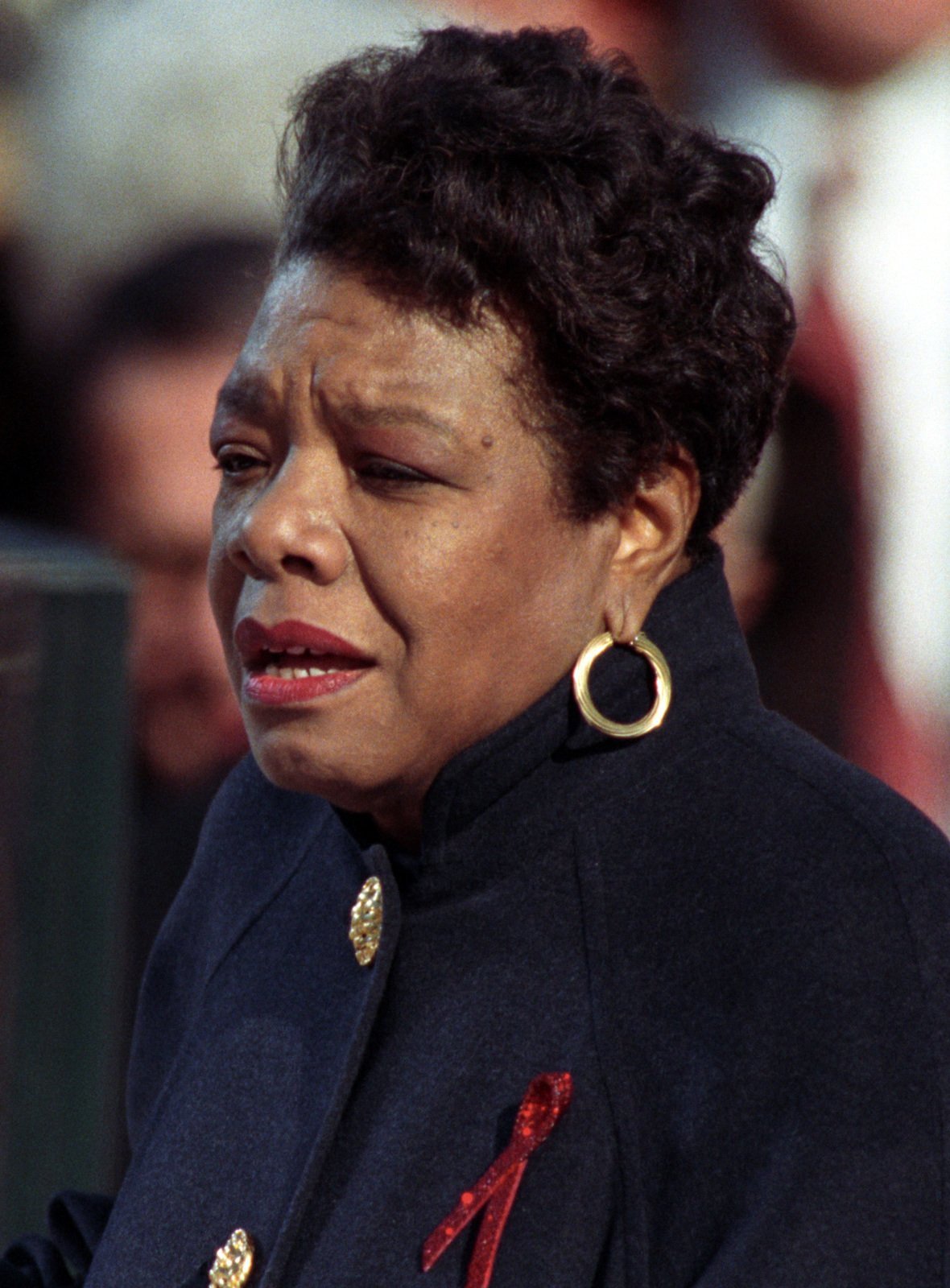 Angelou reciting her poem "On the Pulse of Morning" at US President Bill Clinton's inauguration, January 20, 1993. | Source: Wikimedia Commons Images
In the interview, which took place at KPIX-TV's "People Are Talking" in June 1990, Angelou was in the middle of a Q&A when a 14-year-old girl named Kim asked a question about interracial relationships. However, Kim addressed the poet as "Maya," earning a harsh response from the legendary icon:
"Thank you," Angelou starts. "And first, I'm Ms. Angelou. I'm not Maya. I'm 62 years old. I've lived so long and tried so hard that a young woman like you, or any other, has no license to come up to me and call me by my first name."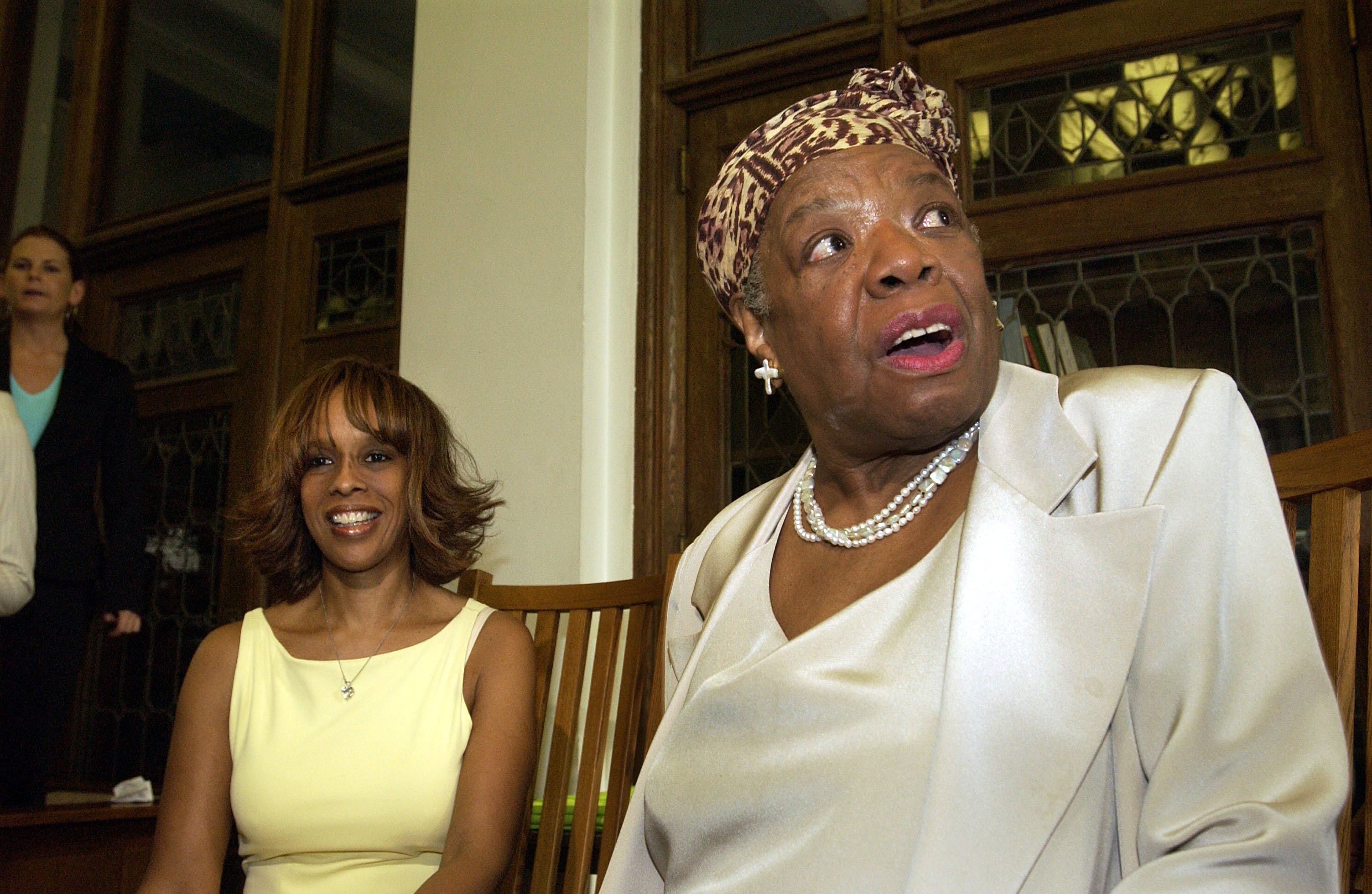 Maya Angelou at the Abyssian Development Corporation's Harlem Renaissance Day of Commitment, June 15, 2004. | Source: GettyImages/Global Images of Ukraine
She continues: "That's first. Also, because at the same time, I'm your mother, I'm your auntie, I'm your teacher, I'm your professor. See?"
The clip, first posted by Twitter user Piérre Phipps, has gone viral with over 2.6 million views and 56k likes. The man, who goes under the online moniker "Mr. Girth of a Nation," added in his caption: "I can't wait to turn 30, so I can read one of yall for calling me by my first name like this."
However, Phipps never expected the clip would spark such a mixed reaction among his peers. While most people praised Ms. Angelou for putting the girl in her place and teaching her manners, others believe the late poet was out of place and didn't have to go that hard on the teenager.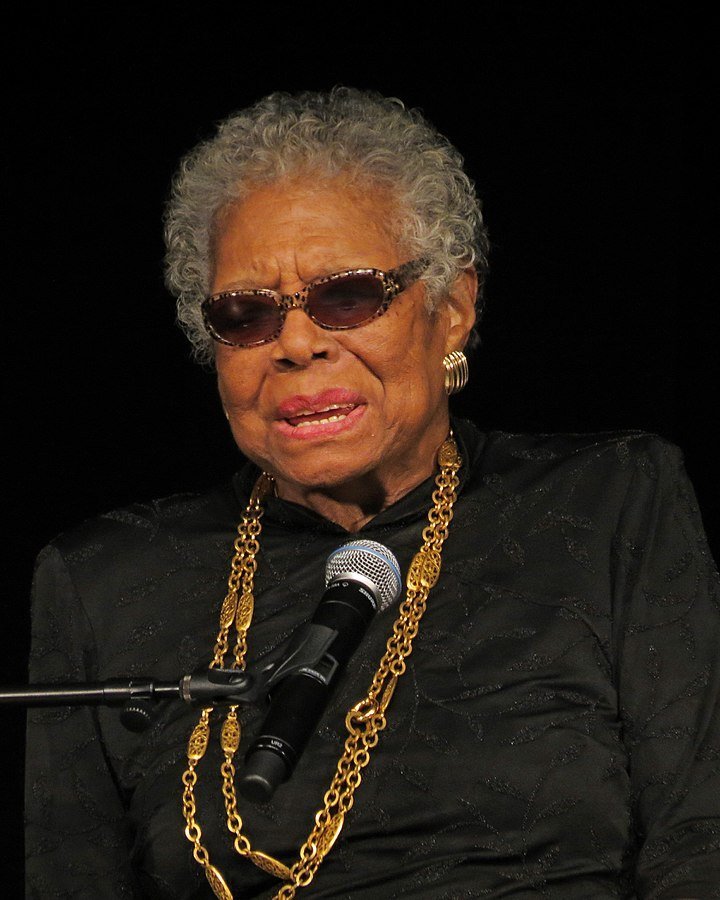 Angelou at York College in February 2013. | Source: Wikimedia Commons Images
Phipps, a 29-year-old screenwriter, defended Angelou's reaction. He told Newsweek:
"People fight hard to be respected and to have people address them in ways they want to be addressed. Whether it's a Ph.D. graduate that wants to be addressed as doctor, a transgender woman that wants to be addressed as 'she/her' or a 62-year-old poet that wants to be addressed as 'Ms. Angelou.' We must respect people's wishes!"
Other users agreed, saying:
However, some people had a different point of view:
In the middle of the discussion, another user came forward with another part of the original interview where Ms. Angelou addressed Kim again and apologized for her harsh reaction, recognizing that she was caught off guard.
"Let me say, to Kim, I apologize for being so short. I apologize," she said. "I'm not usually so short. It just caught me off guard. I saw you at 14, I thought, oh, well...but I apologize."
Ms. Angelou died in 2014 at 86-year-old. She won acclaim for her first autobiographical memoir, "I Know Why the Caged Bird Sings," where she talked about the racial discrimination she experienced as a child in Arkansas and California.
She helped Malcolm X build his new Organization of African-American Unity, and after his assassination, Angelou began to work more closely with Martin Luther King.
She was an outspoken advocate of civil right and was recognized for her work by Barack Obama in 2011 when he presented her with the Presidential Medal of Freedom.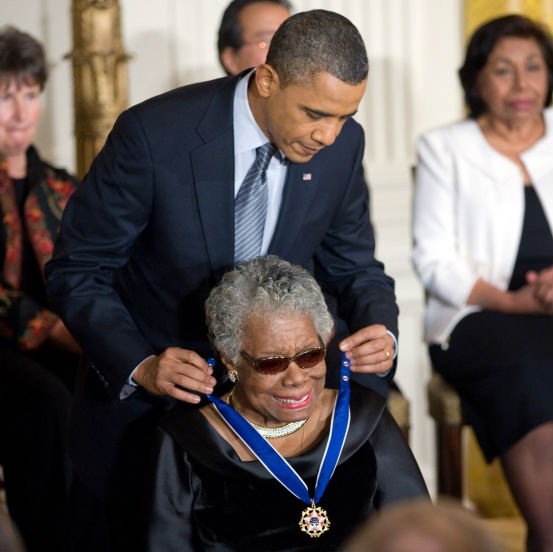 US President Barack Obama presenting Angelou with the Presidential Medal of Freedom, 2011. | Source: Wikimedia Commons Images
Angelou published more than ten volumes of poetry, was nominated for an Emmy for her appearance in the TV mini-series "Roots," and also had starring roles in films such as "Poetic Justice," which and "How to Make an American Quilt."
She also composed songs for musicals and movies and wrote or co-wrote the scripts for more than a dozen plays, films, and television shows.
Please fill in your e-mail so we can share with you our top stories!