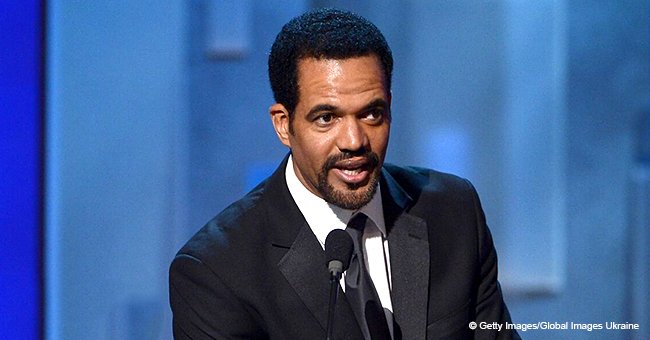 Kristoff St. John Was Hospitalized for Suicidal Threats at Mental Health Facility Days before Death
According to the coroner's official statement on the cause of Kristoff St. John's death, he had been admitted to a mental facility due to an attempt to hurt himself just days before his death. The report also revealed he died of an undiagnosed condition.
New details have emerged surrounding the death of Kristoff St. John. Among them, it was revealed the actor had been admitted to a mental institution just days before he died due to alcohol abuse and an attempt to hurt himself.
The L.A. coroner's office on Tuesday established that St. John had died of heart disease triggered by a binge of alcohol. It also confirmed the actor was checked into the Las Encinas Mental Health Hospital on January 26 and released on February 1, just two days before his death.
It was not the first time the 52-year-old checked into a mental facility or attempted to take his life. In October 2017, he was placed on psychiatric hold after he threatened to shoot himself around the time of his son, Julian St. John's death anniversary. The 24-year-old took his own life in 2014 and St. John struggled with his loss ever since.
St. John was discovered dead in his home after what appeared to be a night of drinking. His ex-wife, Mia St. John revealed he spoke of their late son when he called her that night.
During the investigation on the "Young and the Restless" star's death, authorities discovered bottles of anti-depressants and medication for bipolar disorder. Thus, he was suspected to have had a hand in his death.
However, the latest report following his autopsy reveals he died accidentally. It was due to an undiagnosed heart condition known as hypertrophic heart disease which was triggered by his excessive intake of alcohol. The condition is usually characterized by the thickening of the heart muscles which results in the heart's incapacity to pump blood.
St. John was a prominent figure in the long-running soap, "The Young and the Restless." He portrayed Neil Winters for nearly three decades on the show. Fans mourned his death after the airing of his final episode after which a tribute show was dedicated to him.
Please fill in your e-mail so we can share with you our top stories!