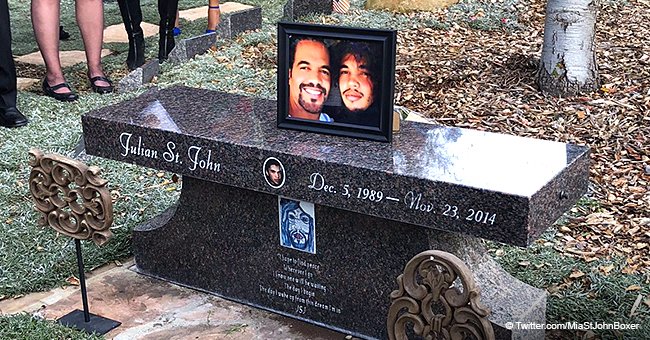 'The Young and The Restless' Star Kristoff St. John's Cause of Death Revealed

Contrary to what many suspected, Kristoff St. John died of a condition that went undetected. This is according to the L.A. coroner's office which just released a report revealing his actual cause of death and how alcohol played a role in it.
More than a month after his death, it can now be confirmed that Kristoff St. John died from heart disease.
On February 3, the "Young and the Restless" star was discovered dead in his home and appeared to have been heavily drinking hours earlier. Thus, his death was suspected to have been caused by alcohol overdose.
However, on Tuesday, the L.A. coroner's office reported that the 52-year-old's death was an accident caused by hypertrophic heart disease and triggered by alcohol. The heart condition which often goes undiagnosed is characterized by the thickening of the heart muscles causing difficulties for the heart to pump blood. In most cases, it does not register any common symptoms.
Suspicions were high that St. John had a hand in his death. He suffered from depression due to the tragic loss of his son, Julian in 2014. The 24-year-old took his own life.
Two days before the actor's demise, he had been released from a mental facility where he was seeking treatment after trying to hurt himself. This was the second time he was admitted to the facility. The first time was in 2017 following an attempt to end his life with a gun.
St. John was believed to have been struggling for years with the agony of losing his son. Weeks before his death, he retweeted a post about grief which read,
"Grieving the loss of a child is a process. It begins on the day your child passes, and ends the day the parent joins them."
"Never a truer word was spoke," he added.
His ex-wife, boxer Mia St.John, the mother of Julian, also believed the actor died of a broken heart. She reveals speaking to him hours before his death while he was intoxicated. He spoke about seeing their son and taking a walk with him. He also sent her a final text that read,
"Understand, you've got to live in the present observe all the good things in your life and others around you."
St. John was laid to rest next to Julian's grave.
Please fill in your e-mail so we can share with you our top stories!