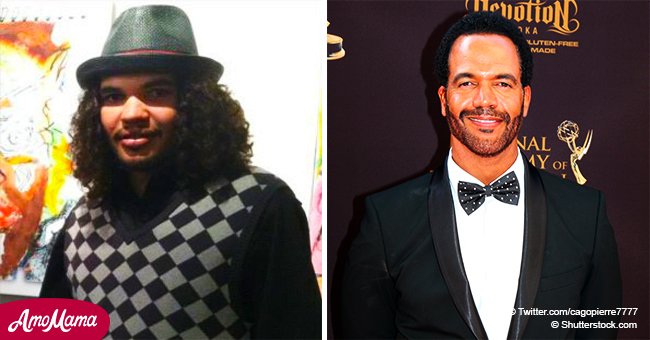 Late Kristoff St. John spoke of his son's suicide several days before he was found dead
The deceased star of "The Young And The Restless" posted about his grief over his son's passing shortly before his own untimely death.
Fans of Kristoff St. John are still reeling in shock over the news of the actor's death on February 3, 2019.
It has now been revealed that just two weeks before his death, St.John shared a tweet referring to grief, and mentioned the death of his son, Julian, who passed away in 2014.
"Grieving the loss of a child is a process. It begins on the day your child passes, and ends the day the parent joins them."
THE DEATH OF A DAY-TIME TV STAR
St. John, 52, died at his Los Angeles, California home of what police suspect was an alcohol overdose, though no official cause of death has been released.
On January 21, St. John retweeted a post about parents grieving the passing of a child until they join them in death, and commented:
"Never a truer word was spoke. Thanks for posting this."
St.John's ex-wife Mia, is best known to the boxing world as Mia Rosales, WBC champion in the super welterweight division
GRIEVING THE DEATH OF HIS SON
St. John's son, Julian, whom he shared with Mia St. John, passed away at the age of 24, a suicide, and the actor never overcame the agony of his death.
Julian, a talented artist, was diagnosed with schizophrenia at the age of 18, and had endured bouts of severe depression since he was a child. He was found dead while undergoing treatment in a Long Beach, California rehabilitation facility.
ST. JOHN'S OWN STRUGGLE WITH DEPRESSION
In 2017, St. John faced his own mental health issues. He underwent psychiatric treatment after allegedly threatening to kill himself with a gun. St. John was placed in a mental health facility for a 72-hour mandatory psychiatric evaluation.
A SHARED GRIEF WITH EX-WIFE MIA ST. JOHN
At the time of St. John's internment, his ex-wife Mia St. John, with whom he shared son Julian said:
"I want the world to know the truth about what is happening with Kristoff, because currently there is inaccurate, and fabricated information (...) No parent should ever have to bury their child, and for those who do, it is a nightmare that haunts you forever."
St.John's ex-wife Mia, is best known to the boxing world as Mia Rosales, WBC champion in the super welterweight division, created the El Saber es Poder (Knowledge is Power) Foundation to battle mental illness, in honor of their son.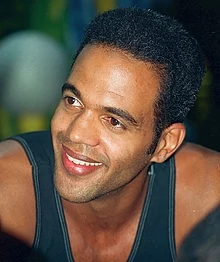 Kristoff St. John/ Source: Wikipedia
MOURNING THE LOSS OF A BELOVED ACTOR
The Los Angeles Police Department found St. John unresponsive at his home, while conducting a welfare check on behalf of a friend.
The star's lawyer Mark Geragos posted a touching tribute on Twiter, thanking fans for their support:
"Few men had the unique strength, courage & sensitivity that @kristoffstjohn1 lived every single minute of every day. He impacted everyone he met and millions who he inspired and in turn admired him. On behalf of @MiaStJohnBoxer & @TheStJohnFamily thank you for all of your love."
St. Jonh is survived by his fianceé, Russian model Kseniya Mikhaleva. He has two surviving children: daughter Paris, 27, with ex-wife Mia; and Lola, 16, with ex-wife Allana Nadal
In a related story, Kristoff St. John's Russian-model fiancée Kseniya Mikhaleva posted a touching tribute to the deceased actor.
Please fill in your e-mail so we can share with you our top stories!