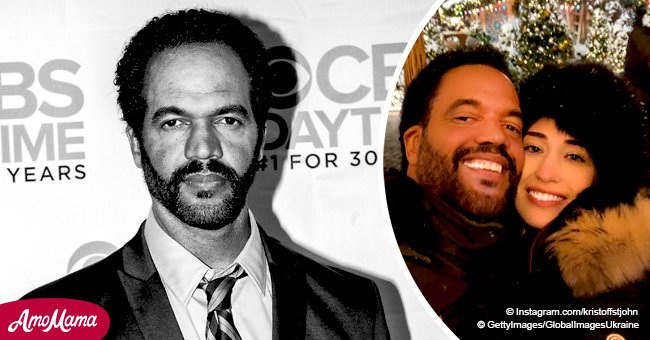 Kristoff St. John's fiancée can't believe he is dead, mourns him with a heart-wrenching tribute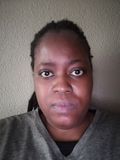 Last September, actor Kristoff St. John announced that he was engaged to his Russian-model girlfriend. Then suddenly on Monday, it was revealed that the star was dead.
Now his fiancée has shared a touching tribute to the actor in an Instagram post that she's since deleted.
"Young & the Restless" star Kristoff St. John, 52, received a moving tribute from his fiancée, Kseniya Mikhaleva. In one post she wrote: "How did it happen ??? How ??? Why did you leave so early ???? and left me alone ….. I can't believe…"
Along with the message, the model included an image of St. John kissing her forehead. She also wrote:
"You were everything to me …. you were a loving father, a loving man,…..how … love?? We should doing a lot of things in future……"
In two Instagram Stories Mikhaleva lamented, "So early…..so early," with a crying face emoji and a red heart. She also asked, "Why you are leave so early????Why…..you are always in my heart."
The model included a broken heart emoji for the second part of the message. St. John, who played Neil Winters on the long-running soap opera, hadn't been shy to celebrate his love for his fiancée.
On Instagram, he had posted a number of photos featuring him and Mikhalev. In a post where the two were seen celebrating the New Year, St. John captioned the image with, "New Year with my love."
On Sunday, the actor was discovered by one of his friends who had gone to check on him at his home in the San Fernando Valley. Police and paramedics responded to the house where St. John was pronounced dead.
It was believed that foul play was involved. In a Twitter statement, the actor's lawyer Mark Geragos confirmed the news of his passing.
He wrote:
"Few men had the unique strength, courage & sensitivity that @kristoffstjohn1 lived every single minute of every day. He impacted everyone he met and millions who he inspired and in turn admired him. On behalf of @MiaStJohnBoxer & @TheStJohnFamily thank you for all of your love."
The Los Angeles Police Department (LAPD) confirmed that a death investigation had taken at around 2:05 p.m. on Sunday. They said it was a possible alcohol overdose at the 2300 block of Morea Way.
St. John is survived by his fiancée, his ex-wife Mia St. John and their daughter Paris, as well as another daughter Lola with ex-wife Allana Nadal. The actor's son with Mia, Julian, 24, died by suicide in 2014.
In August last year, St. John proposed to Mikhaleva. She announced the news via social media with a picture of a large engagement ring.
Over the holidays, the couple traveled to Moscow together.
A source close to the actor revealed that St. John had checked himself into UCLA Medical Center last month for depression related. When he was found dead, it had just been a few days after he was released.
Part of the reason why he was depressed was due to the death of his son.
Please fill in your e-mail so we can share with you our top stories!