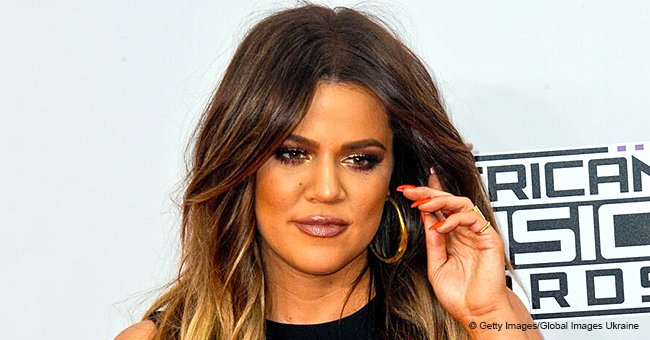 Khloé Kardashian Heavily Blasted for Sharing Pic of a T-Shirt Saying 'Love Thy Racist Neighbor'
Khloe Kardashian posted a photo of herself wearing a shirt that had "Love Thy Racist Neighbor" printed on it, and people are just not having it.
Khloe Kardashian has not been a fan favorite in the past couple of months, especially after she was accused of being a racist and a racist apologist on two different occasions.
While Khloe meant to spread love through fashion, with her shirt encouraging people to love everyone, including racists, people definitely did not agree with her.
Her Instagram story quickly gained some bad publicity and social media users began reposting it online because of how offended they were with the statement. Others went so far as to bring up her daughter, True Thompson, who is biracial and how she, too, may be a victim of racism in the future.
KHLOE'S RACIST HALLOWEEN COSTUME
Khloe was also the subject of more hate because of a Halloween costume of hers from decades ago that resurfaced online.
The disturbing photo showed Khloe holding four leashes that were strapped to four black women. In the photo, she was a pimp.
While Khloe did not address the photo that went viral, Maegan Good, one of the four girls, felt the need to say something about it.
"That one time on Halloween when you were young and dumb…and clearly didn't think 15 years ahead lol smh. Well, mistakes were made."
Now that Kardashian is facing backlash once again for her statement shirt, she has also remained mum about the whole ordeal, as she often does not speak up about the controversies that surround her.
After all, statements she's made out of anger because of the Tristan Thompson and Jordyn Woods controversy were also met with criticism by social media users.
Since then, she's decided to stay quiet about the things people throw at her, trying to lessen the damage of the situations.
Please fill in your e-mail so we can share with you our top stories!