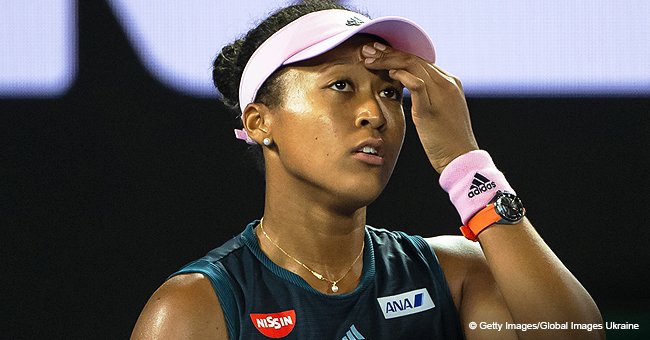 Naomi Osaka Faces Lawsuit Filed by Ex-Coach Who Wants 20% of Her Career Earnings

No. 1 tennis player and world champion Naomi Osaka is being sued by her former coach for 20% of her earnings.
Fresh from her resounding victory in Australia where she became the first Asian player to be ranked No. 1 in the world, Naomi Osaka is facing a harsh reality: she is being sued by her former junior coach Christophe Jean.
"While it comes as no surprise that Naomi's meteoric rise as an international icon and inspiration would lead to some false claim, this silly 'contract' that Naomi never saw or signed - which purports to give away part of herself at the age of 14 - is particularly absurd."
COACH TROUBLES FOR NAOMI OSAKA
The problem with Jean stems from the fact that none of Osaka's coaches at Pembrook Pines were paid for their work at the beginning of her career. The family simply could not afford it.
Now, Jean is claiming that Osaka's father, Leonard François, signed a contract entitling him to 20% of her career earnings for an "indefinite" period
Although she has yet to comment on the impending lawsuit, Osaka has hired lawyer Alex Spiro to represent her case.
NAOMI OSAKA'S ROAD TO SPORT STARDOM
Leonard Francois was inspired by the Williams sisters and started to groom his own two daughters, Naomi and Mari, to become tennis stars. He followed Richard William's plan and moved to the US to give his daughters access to the best training.
NAOMI OSAKA'S METEORIC RISE TO N.1
A year ago, Osaka was ranked 72, but after she teamed up with German coach Sascha Bajin, she rose to N.1, winning the Grand Slams at the US and Australian Opens. Bajin and Osaka now parted company, and she has hired coach Jermaine Jenkins.
NAOMI OSAKA HAS HIRED A HOT-SHOT LAWYER
Although she has yet to comment on the impending lawsuit, Osaka has hired lawyer Alex Spiro to represent her case.
Spiro has previously represented a number of famous sporting icons, including NBA stars Thabo Sefolosha and Matt Barnes, and worked on Aaron Hernandez 's defense team.
Spiro has maintained that the purported contract, which would have been signed when Osaka was 14 would not be binding, even if it existed. Osaka may be in for a long and tiring bout in the courts - with no rackets involved.
NAOMI OSAKA WINS SECOND GRAND SLAM
Sports fans are welcoming 21-year-old Naomi Osaka to the rarified club of tennis legends.The new tennis N.1 won her second Grand Slam in a row, after trouncing rival Petra Kvitova in the Australian Open.
Osaka was overcome with emotion at the end of the match, as she became the first Japanese player to become the top tennis player in the world.
The emotional Osaka had also wept when she defeated her icon Serena WIlliams at the US Open in September, 2018.
Please fill in your e-mail so we can share with you our top stories!