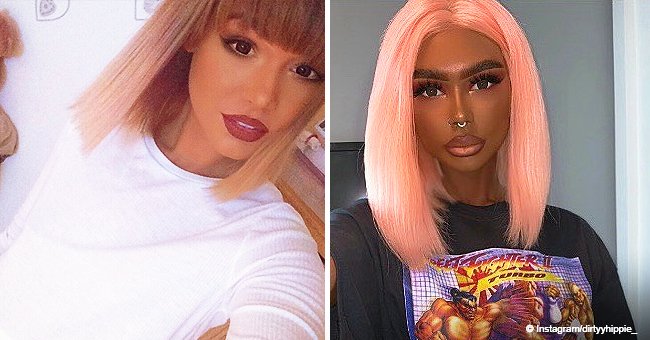 22-Year-Old Student with Tanning Obsession Claims People Accuse Her of Being Racist
Hannah Tittensor, a 22-year-old student from Belfast, Northern Ireland, has been labeled as "racist" and "wearing blackface" due to her tanning obsession.
The lady, who is White, revealed that several people think that she is trying to "switch races" and become a Black woman because she tans a lot. However, others' opinions don't bother her as "these people don't actually know me."
Tittensor's obsession began in 2015 when she came back home from a vacation trip to Turkey with an "amazing tan." From that point on, her insecurities made her believe that she couldn't live without getting tanned.
DIGGING INTO HER OBSESSION
Her habit is so severe that she even appeared in "Hooked on the Look," a TV series broadcast by Barcroft Media. During the show, the student said that having a darker complexion looked "a lot nicer," revealing that, to get as dark as she likes, she uses a combination of tanning beds and injections of Melanotan.
Tittensor, who buys the chemicals online, sad that the common tanning sprays were too "patchy" for her liking. The lady added that it is not only a habit but an obsession as she feels better looking at herself tanned.
SHARING HER FEARS ABOUT CANCER
One of the most striking aspects of the obsession is that cancer runs in her family, which means that it is very likely for her to get skin cancer. "I think it's just a matter of obviously getting your moles checked," said Tittensor about that topic.
She added that even though a few people compliment her looks, many others don't.
"If you type in 'blackface' on Instagram or even Google, my name will come up. Just for having a tan. Quite an extreme tan, I know that."
While most people, including her family and friends, tell her to stop such a radical practice, her boyfriend, Ben, is also obsessed with getting tanned, so she is not likely to end it any time soon.
The student said that having a darker complexion looked "a lot nicer."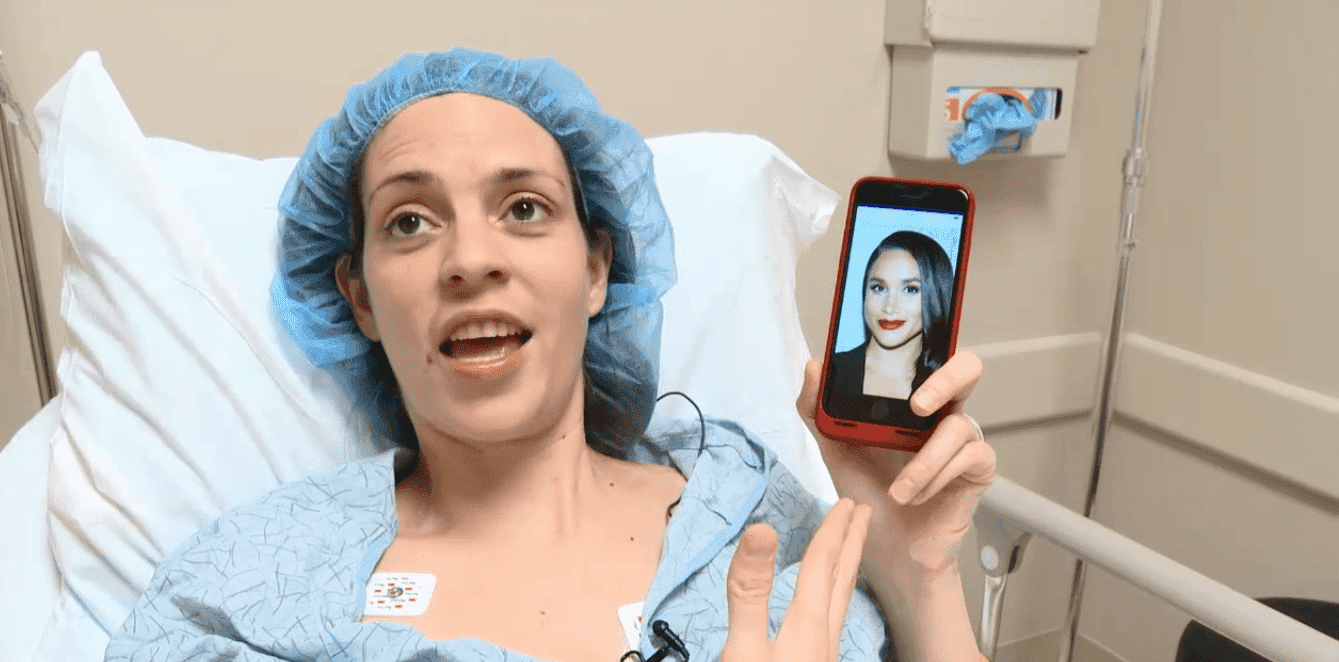 Xochytl Greer before the surgery showing how she wanted to look | Source: ABC News
XOCHYTL GREER'S CASE
Sadly, Tittensor is not the only woman with a very uncommon obsession. Xochytl Greer, a 36-year-old mother from Texas, wanted to look like the Duchess of Sussex Meghan Markle.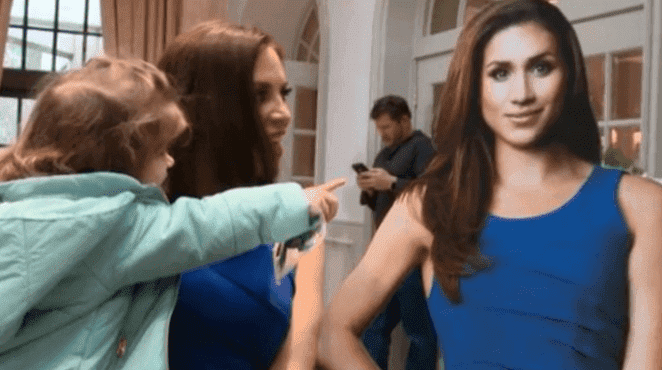 Xochytl Greer and her daughter next to a cardboard cutout of Meghan Markle | Source: ABC News
The woman ended up getting several surgeries and beauty procedures, including rhinoplasty, liposuction on the stomach, inner and outer thighs, a bum lift, fillers under the eyes, lip filler, jawline filler, and Botox, totaling $30,000.
After getting out of the hospital and looking at her physical change, Greer got back her confidence and pointed out that she felt and looked like a princess. The lawyer also said that her youngest daughter, who is almost two years old, confused Markle for her.
Please fill in your e-mail so we can share with you our top stories!