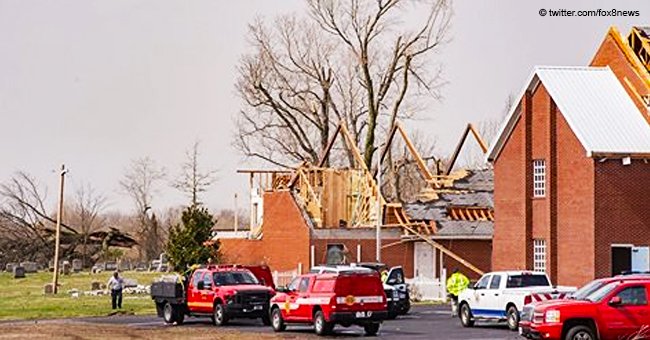 Preschoolers Get Together to Sing 'Jesus Loves Me' as Tornado Rips Roof from a Kentucky Church
Brave preschoolers sing "Jesus Loves Me" in unison as a storm ripped the roof off the Mt. Zion Baptist Church in Kentucky.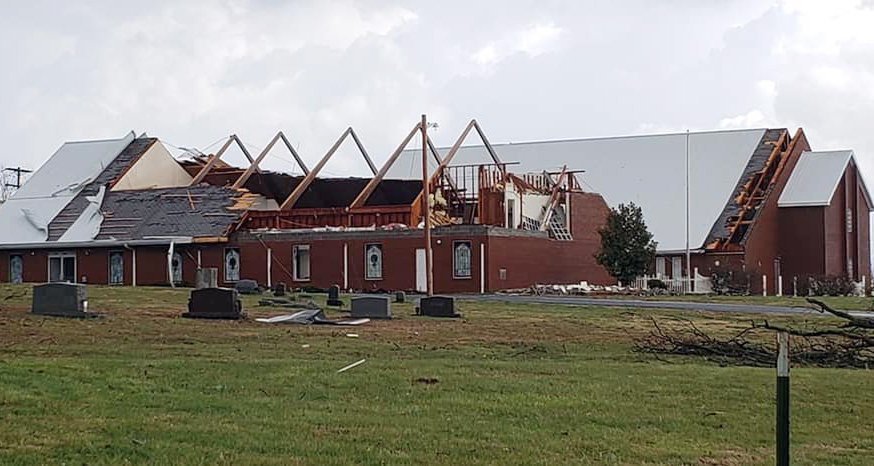 Mt. Zion Baptist Church in Paducah in Ky. after the storm. | Source: Baptist Press
Preschool director Michelle Rushing guided the 40 children into the innermost room of the church as a tornado swept through Kentucky on March 14. Luckily, everyone was safe, thanks to the church's storm plan.
The kids put on a brave face and sang songs like "Jesus Loves Me" and "He's got the World in his Hands" in face of the disaster.
Although the church lost most of its roof, no one inside was hurt. Even the homes and businesses were severely affected by the tornado but there was only one reported injury which was not life-threatening.
According to Rushing, the children became frightened when the power went off, but the staff helped them remain calm by singing songs. When everybody came out of the safe room after the storm passed, they were shocked to see the sanctuary destroyed.
Wes Conner, the senior pastor of the church, told a source he is already working on plans to rebuild. He also expressed how thankful he is to God for keeping everyone safe.
Songs have the power to soothe the nerves during stressful times. When 41st president George H.W. Bush died on 30 November 2018, The Oak Ridge Boys sang "Amazing Grace" during his funeral a week later.
The country and gospel vocal quartet were old friends of late Bush. In his longtime church, he was remembered as a man of faith who taught Sunday School, served coffee, and watched his children perform in a Christmas pageant.
The group first sang for Bush in October 1983 on the lawn of the White House. "Fellas, would you sing me a few songs? I'm a big fan," they recalled Bush's words before giving a heartfelt performance.
Please fill in your e-mail so we can share with you our top stories!