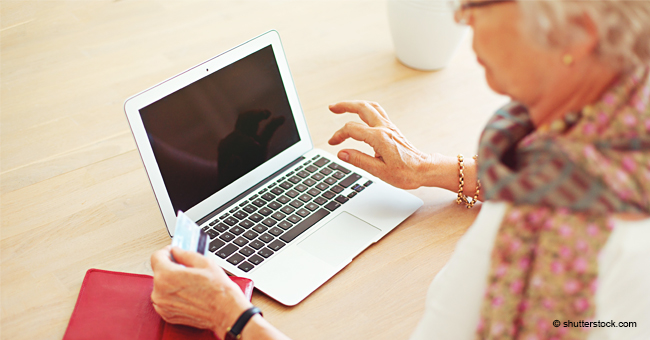 Woman Fell in Love with a Man on the Internet Who Tricked Her out of $273K
A California woman lost more than a quarter of a million dollars in a romance scam. She agreed to speak with Dan Noyes of the I-Team to send a warning to all those dating online.
A 56-year-old Oakland woman named "Yin" lost her life savings by trusting the wrong person. Obligations, like taking care of her mother and working as a stylist, kept her so busy that she had little time for a social life.
Yin told the I-Team, she never met men among the people who visited the salon daily. This victim asked them not to show her face because she has not told her family or friends yet and she is afraid that the word spread.
Although many people think that they would never fall for a scam like this, you should know that romantic scams are now the biggest type of consumer fraud in the country. These people are trained to be the most skilled artists of lies and deception.
Yin met her scammer on Match.com dating site; wanting to meet new people, she signed up, bought a six-month membership and met someone who used the name "David Perez," he was a supposed commander of the United States Marine Corps and a divorced father from San Francisco.
The woman had very little experience in online dating and could not identify that the person she spoke to was a false profile. Both began to build a relationship like any other; they exchanged photos and texted constantly, even when the soldier was allegedly sent to Afghanistan.
Perez sent messages specially designed to persuade Yin and avoid suspicions like: "Today was just a normal day until I thought of you and suddenly everything everywhere became something extraordinary."
However, the scammer knew very well how to isolate Yin to make her more vulnerable and explained that he worried that their relationship would make friends "jealous", so he asked Yin to keep everything secret.
"I fell in love with him quickly, you know," Yin told Dan Noyes. "Like really falling deeply in love with him, trusting in everything he said."
Five weeks after the online relationship begun, Perez told Yin that he was being deployed on a clandestine mission to Afghanistan and that he needed her to deposit money into a Chinese bank account as soon as possible.
The impostor carried out an elaborate hoax in which Yin had to deal with a supposed military lawyer through a fake London company and deposit money in a Chinese bank.
And so, believing that she was saving his life, Yin sent money to someone she never met in person losing a quarter million dollar in the blink of an eye.
But not every online dating story has a tragic ending; 39-year-old beautiful actress Tatyana Ali is happier than ever after she married the man she met online. She was a stunning bride and flaunted her baby bump.
The wedding was held in a beautiful Sunday daytime which Tatyana Ali described as 'an upscale Carribean vibe,' and apparently, she and her now-husband chose it was relevantly small.
Please fill in your e-mail so we can share with you our top stories!