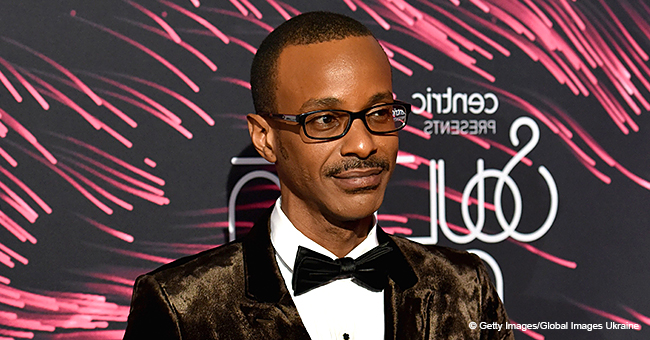 Tevin Campbell Makes Acting Comeback, Gets Cast on 'Queen Sugar' Thanks to Ava DuVernay

Tevin Cambell is back to acting, and he has Ava Duvernay to thank for that. After quite a while, Tevin is ready to conquer a role once again thanks to the promise Ava made to him about casting him on "Queen Sugar."
Now on its fourth season, Ava Duvernay's "Queen Sugar" is welcoming Tevin Campbell to its cast, keeping a promise she made back in August 2018 of casting him in an episode somehow after millennials seem to have no clue who Tevin Campbell is.
"This is so exciting for me, and I want to thank DuVernay, Ava DuVernay. "
With the promise finally coming true, Tevin took to Twitter to express his gratitude to the cast and crew of the TV series, who have made him feel welcome and at home right away.
Speaking to his followers, he said:
"Hey, y'all. How y'all doing? Okay, I don't know what y'all doing, but I know what I'm doing and where I'm at. I'm on the set of 'Queen Sugar.' This is so exciting for me, and I want to thank DuVernay, Ava DuVernay. She's a doer, she kept her word. I want to thank the cast and the crew for making me feel at home like I've been here for years."
THE DECLINE OF TEVIN'S CAREER
Prior to his role on "Queen Sugar," the R&B singer has kept quite a low profile, being inactive in the industry since 1999. However, he continues to be remembered by many of his fans, with people still making a big fuss over his sexuality.
Throughout the years, Tevin has been the victim of numerous rumors about his sexuality, his alleged drug abuse, and his alleged molestation.
Questions about his sexuality began in 1999, when he was arrested for trying to do explicit acts with an undercover policeman. Since that incident, his sexuality has been the topic of many rumors until today, despite living a low key life, that he finally decided to address it.
THE TRUTH ABOUT TEVIN'S SEXUALITY
"Being in the business, you are introduced to a lot of different things. I'm not gay, but I'm a freak and I think a lot of people know what a freak is."
Tevin is fed up with the talk of him being "gay," even after he clarified that he is not. On Twitter, he called out his haters and taunted them saying that their hateful comments will never make him cry.
KICKSTARTING HIS RETURN TO HOLLYWOOD
Now that he's given a second chance to let people know who he is through acting on "Queen Sugar," Tevin is just happy to have been given the opportunity.
His return to television now poses bigger opportunities for him to star in other shows in the near future, so Campbell's fans could definitely look forward to seeing him active in the industry more often.
Please fill in your e-mail so we can share with you our top stories!