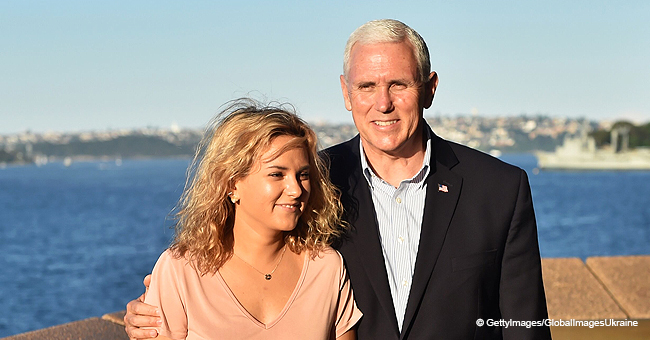 Mike Pence's Daughter Speaks out against Abortion as a Huge Injustice
The daughter if Vice President Mike Pence is speaking out about abortion rights and she wants millennials to raise their voice against abortion.
Charlotte Pence, a recent graduate at Harvard Divinity School, believes that her generation has the power to speak for marginalized and oppressed people. According to her, the young generation must be concerned with the plight of unborn children.
"The unborn – and others affected by abortion – are the marginalized members of our society, whose voices we are not hearing because their future has been decided for them."
Pence also shared how abortion rates vary by factors such as race, ethnicity, and income level. She even compared the fight against abortion to the abolitionist movement, which worked to end slavery and add meaning to life.
The young graduate further said we must accept the "hard reality" that in allowing the celebration of abortion, we are committing injustice against human beings.
"The families that deal with the ramifications of an abortion also experience trauma, which, in turn, impacts the communities in which they live, creating a destructive cycle," she added.
According to Pence, abortion is the "pro-choice" that tells a woman the way she should live and the narrative is not the one of empowerment and self-sufficiency, but of fear.
"I refuse to preserve the lie we tell girls from the time they are young: That the child they carry is an inconvenience, that they are not capable of rising above unforeseen life circumstances, that we will not reach out to help them."
The reason why Pence is urging millennials is that social justice is the driving force and they get creative when it comes to showing support certain agendas. They have a sense of responsibility towards the society and want equality for all instead of a select few.
While Pence may be right when she says abortion rates vary by race and ethnicity, a study shows by the American Journal of Public Health shows that abortion rates have declined but not across every populace.
Pence believes the solution to ending abortion will not begin with the government.
"This has to be a grass-roots movement of kindness, love and a sincere demand that the weakest in our society no longer be silenced and removed," she said. "Policy change is not the only response here, but rather a coming together should be our fight."
Meanwhile, Pence's mother Karen, who is an art teacher, is set to teach at a school that requires employees to oppose LGBT lifestyles. Teachers at school in Springfield, Virginia are not allowed to engage or condon "homosexual or lesbian sexual activity" or "transgender identity".
Please fill in your e-mail so we can share with you our top stories!