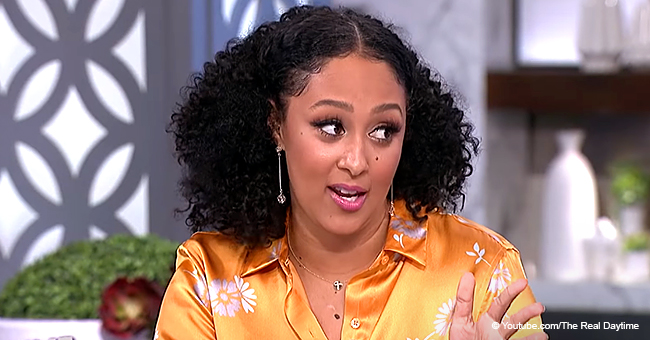 Tamera Mowry Delivers Epic Clapback at Fan Who Is 'Sure' She Is Pregnant

Tamera Mowry has previously made it clear that two kids are enough for her, but one nosy fan seemed not to have gotten the memo and decided to inform the former "Sister Sister" star that she's pregnant.
Making assumptions about a woman's reproductive choices is never okay, and Mowry, 40, made sure to school the online user that uttered the out-of-bounds remark.
During a recent episode of "The Real," the co-host was recalling the time when she met Beyoncé's husband/hip-hop mogul, Jay-Z. A clip of the episode was posted to Instagram, and a fan crept into the comment section, saying:
"Tamera, I've been watching you, and as of today, I'm sure you pregnant."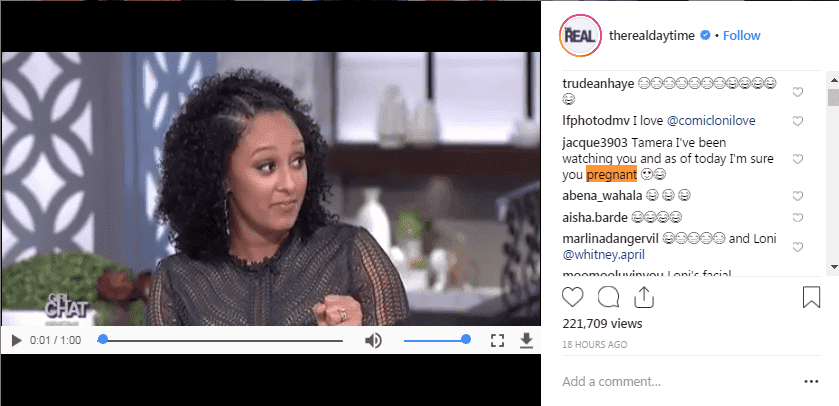 Screenshot of user's comment. | Photo: Instagram/the Real Talk Show
THE CLAPBACK
Quite a bold statement, one would say, and Mowry appeared shocked too, as is evident in her epic clap-back.
"OMG [Oh My God]" she gushed. "You look pregnant, too! Hate to break it to you. I'm not."
Last year, Mowry made it clear that she was done having kids, even though her twin, Tia Mowry, was pregnant with her second child at the time.
"DONE" WITH KIDS
Mowry tied the knot with her husband, former Fox News correspondent Adam Housley, in 2011 and the couple has since welcomed son Aden, six, and daughter Ariah, two.
During an interview with Us Weekly, the former child star raved about Ariah starting to speak in full sentences and said:
"Usually, this is the time when you think about having another child, but I'm done."
And just in case anyone needed convincing, Mowry added definitively: "Done, done, done, done, done, done."
FACING ONLINE ATTACKS
Hopefully, other potential belly-watching fans out there get the message, but if not, we have a feeling Mowry will be ready with another clap-back when the need arises.
The "Twitches" star and her twin sis grew up in the spotlight, and she's had her fair share of social media attacks.
UPSETTING THE BEYHIVE
The most recent one had to do with her recollection of the time she met Jay-Z at a movie premiere and how the rapper's charm held her spellbound.
Mowry made it clear that she was 23 and neither of them was with their now-spouses at the time, but that did not stop Beyoncé's cohorts (known famously as the Beyhive), from trolling Mowry with a bunch of bee emojis on her Instagram page.
Please fill in your e-mail so we can share with you our top stories!