4-Year-Old Earned Standing Ovation for His Adorable Singing of the National Anthem
Succeeding where most adults have failed, 4-year-old Landon Mak wowed the crowd at a hockey game in Pennsylvania with his rendition of the national anthem. 
There are a lot of things that people have a phobia for, one of which is standing in front of a crowd to make a speech or perform.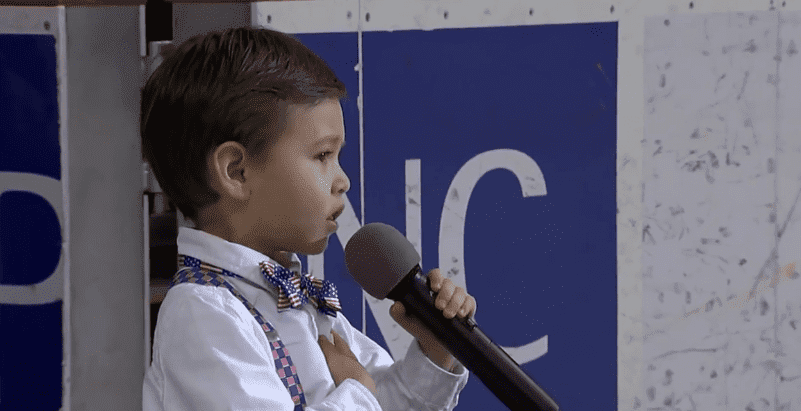 Landon Mak proved that although he is young in years, he has a lot of courage and singing prowess. Standing in front of a boisterous crowd of over ten thousand people, at the Giants center, Hershey, Pennsylvania, the little boy gave an epic rendition of the national anthem "The Star-Spangled Banner."
Landon dressed smartly in a pink shirt, striped bow tie, and suspenders, with a stars and stripes shoe that lit up. He sang the anthem from start to finish without missing any line or note.
The performance amused the hockey team who smiled at him, but the crowd was ecstatic, cheering him and giving a standing ovation at the end.Pennsylvania's native performance was so sensational that it went viral, securing him an invite to "Fox and Friends" in New York. At the show, he gave a repeat performance with a larger audience.
Speaking on "Fox and Friends," his parents, Kim and Rich Mak, said they were nervous even though he wasn't, and they were very proud of their boy. The happy parents also revealed that he learned to sing the anthem from watching "YouTube" videos.
The Maks' are not the only ones proud of the little singer; his school, Trinity UCC Hallam Preschool, wrote in a Facebook post:
"…Your pride and respect for our great country shine bright, little guy."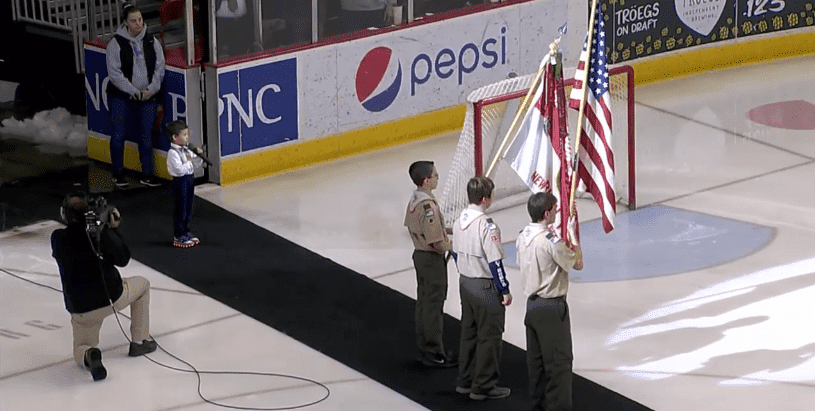 The Hershey Hockey team also praised the 4-year-old's performance with a video post on Facebook. They wrote that although they won, the highlight started before the puck dropped.
Adding at the end "He CRUSHED IT." Responding to the post, a comment read:
"Unreal; I was there. How is it that a four-year-old gets it when adults ruin it. Need to bring him back to sing again."
Another read
"Put this kind on the news because he is the real new."
Landon is not the only child under ten to have wowed a crowd singing the anthem. In 2018, 7-year-old Malea Emma Tjandrawidjaja, sang at LA Galaxy soccer match in front of 25, 000 people. Malea was introduced as "Tiny but mighty," and lived up to her introduction.
The performance went viral, and the Los Angeles native told "ABC News" that she knew she had to pull it off as the song was special to America. The 7-year-old got selected after a contest by Galaxy on social media, and her father,
Arman said that his daughter could sing before talking, and was overjoyed to perform at the soccer game. There is more to be seen about these youngsters who at a very young age are showing a talent for music.