Snoop Dogg Proves He Inherited Mama's Smile As He Shares Photo of Her Having Hair Done
Snoop Dogg, one of the most recognized rappers in the world, shared a photo on his Instagram account that proved that he and his mother have the same smile.
The 47-year-old man, whose real name is Calvin Cordozar Broadus Jr., started his career in 1992 thanks to music producer Dr. Dre, who discovered and included him in his album "The Chronic."
From that point on, Snoop Dogg has been wowing everybody with his music. The man also has a very active Instagram page. Even though most of his posts are funny clips and images, he recently uploaded a photo of his mother, Beverly, at the salon.
SIMILAR SMILES
For the pic, the lady appeared sitting in a chair with her body covered with the black salon cape. Her wavy, short hair fell beautifully over her shoulder, and she was smiling at the camera.
In the caption, the rapper wrote, "Momma," followed by a rose emoji. Even though the photo was adorable as it made people think that Snoop Dogg took Beverly to get her hair done, the aspect that attracted more attention was her smile.
Some of the followers who took to the comment section to share their thoughts pointed out that the lady smile was very similar to his famous son's. "She's beautiful Snoop! You got her smile for sure," pointed out a person.
PROUD OF HER SON
While the rapper has proven that he is proud of the mother he got, Beverly has also admitted to being delighted with her son. In an interview with Liquidae, the woman admitted that Snoop Dogg was a man of God and she "can see God positioning him."
Back in 2007, she talked about her son's extensive criminal background saying that she was sure one day "God is going to change my son, and he will be a preacher. He will preach God's word."
Even though the man is not a preach nowadays, he released a hip-hop gospel album in March 2018 titled "Bible of Love," featuring 32 tracks with the collaboration of several artists, including Tye Tribbett, Faith Evans, and Rance Allen.
"She's beautiful Snoop! You got her smile for sure."
GRANDFATHER FOR THE THIRD TIME
Earlier this year, one of the rapper's sons, Cordell, announced that he and his girlfriend are expecting their first child, which means that Snoop Dogg will become a grandfather for the third time.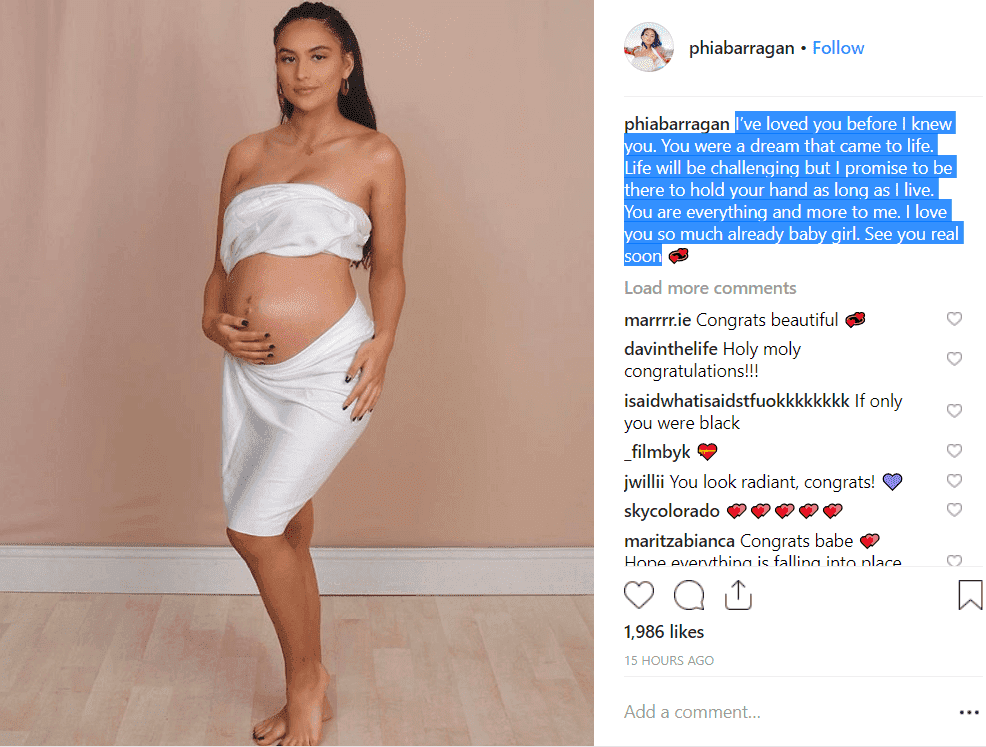 Phia Barragan, Cordell's girlfriend, uploaded a picture of her bump and followed by a heartwarming message to her unborn child in the caption of her now-deleted post:
"I've loved you before I knew you. You were a dream that came to life. Life will be challenging, but I promise to be there to hold your hand as long as I live. You are everything and more to me. I love you so much already baby girl. See you real soon."