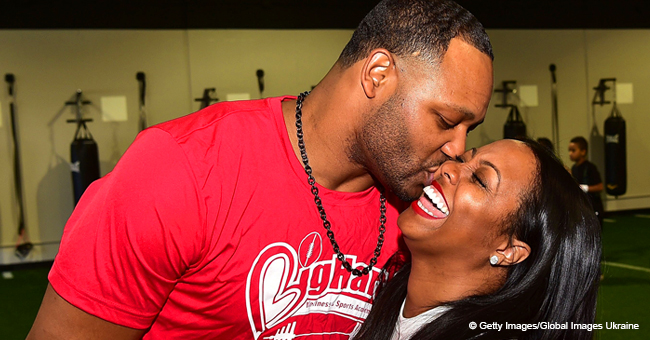 Keshia Knight Pulliam Scores Huge Victory in Latest Custody Battle with Ex-Husband Ed Hartwell

Keshia Knight-Pulliam won her latest custody fight with former NFL player Ed Hartwell after the judge shut down his bid for a new custody trial.
Keshia Knight-Pulliam's brief marriage to former NFL Ed Hartwell may be over, but the drama continues.
The couple has been contending over the custody of their daughter Ella Grace, and a Georgia judge has now refused to permit a new custody trial.
"Hartwell demanded a new trial over custody of his daughter and accused the judge of making several errors when they awarded primary custody to his ex-wife."
THE FIGHT OVER THEIR CHILD
After their divorce in April 2018, Keshia was attributed custody of the 2-year-old Ella Grace Pulliam-Hartwell.
Hartwell who had fought for joint custody but was only granted visitation rights, had now wanted a new custody trial
Carroll and Hartwell were accused of trying to cause Keshia to miscarry.
A MESSY CELEBRITY DIVORCE
Keshia and the former NFL player were married on January 1, 2016, and Hartwell filed for divorce on July 25 of the same year. Keshia was 3 months pregnant when Hartwell filed for divorce. He was ordered to pay $3,007 per month in child support.
HARTWELL ALLEGES HE HAS BEEN DEPRIVED OF VISITATION RIGHTS
One of Hartwell's contentions was that he has been deprived of his visitation rights while Keshia was filming "Celebrity Big Brother," and when she traveled to Pennsylvania to support Bill Cosby during his sexual assault trial. Despite his allegations, the judge denied him a new custody trial.
HARTWELL ACCUSED OF INFIDELITY
The cause of the divorce has been attributed to Hartwell's infidelity with Tonya Carroll.
The divorce was contentious and took on ugly overtones when Carroll and Hartwell were accused of trying to cause Keshia to miscarry.
Keshia Knight-Pulliam can now rest easy knowing that she has won the fight for her daughter's custody since Hartwell has since married Tonya Carroll.
KESHIA KNIGHT-PULLIAM'S HUSBAND MARRIES MISTRESS
Former NFL player Ed Hartwell has married the woman with whom he cheated on his ex-wife Keshia Knight Pulliam.
Carroll announced the marriage by posting a photo on her Instagram account in which she was wearing a jacket that proclaimed her "Mrs. Hartwell." Keshia responded in a post that expressed her own sadness and heartbreak at her baby-daddy's betrayal.
Please fill in your e-mail so we can share with you our top stories!