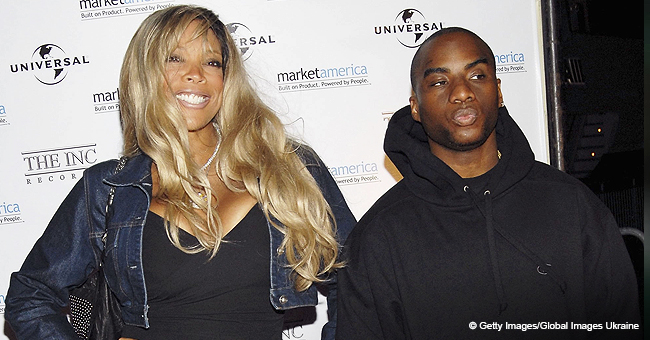 Charlamange Claims the Real Reason Wendy Williams Lives in Sober House Is Her Husband
"The Breakfast Club's" host Charlamagne believes that Wendy Williams' cheating husband is the reason she is in a sober living facility.
American radio presenter Charlamagne The God, who once worked with Wendy Williams on her radio show believes that the celebrity host's current dire situation can be laid at the door of her unfaithful husband, Kevin Hunter.
"I don't f–k with Kevin. I think he's a terrible human being. I will just tell you that I hope Wendy Williams wakes up before one day she doesn't wake up."
CHARLAMAGNA BLAMES KEVIN HUNTER
Williams' announcement that she was now residing in a sober living facility prompted the radio presenter to speak out in defense of his friend.
He called Hunter "a terrible human being" and accused him of physically abusing Williams, as well as being blatantly unfaithful.
Williams, 54, has been married to Hunter since 1997 and the couple shares a son, Kevin Hunter Jr, 18
CHARLAMAGNA: WENDY WILLIAMS SUFFERS FROM ABUSE
Charlamagna's statements come after Williams opened up on her show on March 19, revealing that she was at a sober living facility recovering from alcohol and prescription drugs addiction.
"Wendy Williams needs rehab from her husband, Kevin Hunter. This is yet another lie, another half-truth, whatever you want to call it, that is deflecting from the actual issue, which is the alleged abuse and infidelity from her husband."
WENDY WILLIAMS ALWAYS DEFENDS HER HUSBAND
Williams, 54, has been married to Hunter since 1997 and the couple shares a son, Kevin Hunter Jr, 18. Despite several reports that Hunter is physically abusive, Williams has always denied it, and refers to her husband as her "best friend."
CHARLAMAGNA APPEALS TO WENDY WILLIAMS
Charlamagne has appealed to Williams to be honest about her marital situation. Williams has always defended her husband and friends fear for her safety.
Wendy Williams had revealed that she had a cocaine habit, and has now confided that she acquired a prescription pill addiction after she shattered her shoulder in an altercation with Hunter over his infidelity.
KEVIN HUNTERS ONGOING AFFAIR
The revelation that Wendy Williams is living in a sober house in Queens New York stunned the talk show's fans.
Williams had recently returned to her show after being ill for several months from what she revealed was an autoimmune condition called Graves Disease. She has now confessed that she has been struggling with depression and addiction to alcohol and prescription pills.
Friends attribute Williams' depression to her husbands ongoing and very public infidelity. Hunter has been in a relationship with Sharina Hudson, 33, for over a decade, despite Williams insistence that he end the affair.
Please fill in your e-mail so we can share with you our top stories!