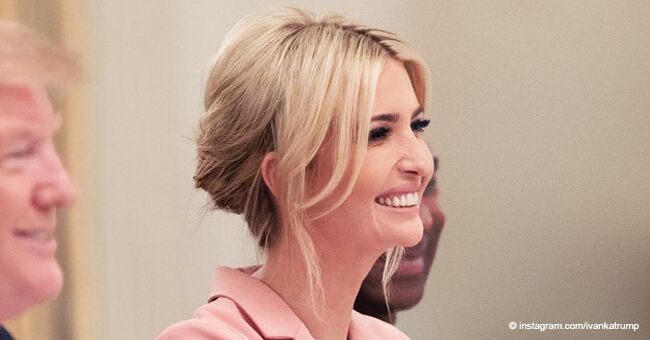 Look inside the Real Relationship between Donald Trump and His 'Greatest Weakness,' Ivanka
A new book reveals the real relationship between President Donald Trump and his 37-year-old daughter Ivanka Trump, who has been named as "a living, breathing Barbie doll."
Many of Donald Trump's statements about Ivanka go beyond admiration and are inappropriate to the point that they're disturbing.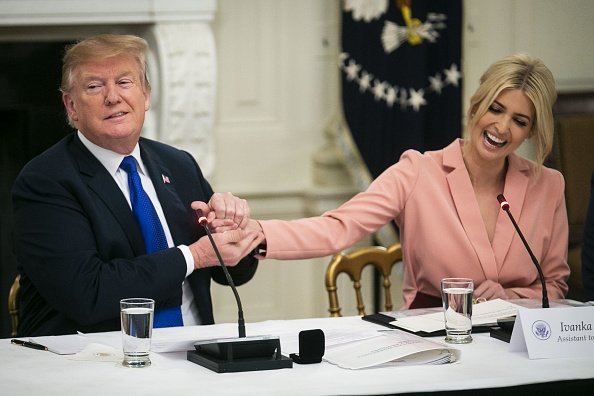 Donald Trump and Ivanka Trump at the White House on March 6, 2019 | Photo: Getty Images
"Isn't Ivanka fabulous? I mean, is she not one of the best-looking women you've ever seen?"
In one of his interviews, he said that if Ivanka weren't his daughter, maybe he'd date her. In another interview, he also referred to her as "hot."
This echoes what Journalist Vicky Ward claims in her new book, Kushner, Inc. (subtitled "Greed. Ambition. Corruption. The Extraordinary Story of Jared Kushner and Ivanka Trump").
CALLING HER "BABY"
Ward describes Donald Trump's relationship with Ivanka, arguing that the former model is his "greatest weakness."
"Multiple people noticed that [Ivanka would] regularly wander into the Oval Office, often with a child in tow, and talk to Trump in a singsong voice," Ward writes. "He'd call her 'baby' or pat her on the bottom."
The journalist continues: "[Trump] sometimes stopped what he was doing to ogle [Ivanka] when she left the room. 'Doesn't she look great?' he would say to others in the room."
"ISN'T IVANKA FABULOUS?"
In Ward's book, the former legal spokesman for Trump, Mark Corallo, opened up about how hard it was "to get Trump's attention when [Jared Kushner] and Ivanka were around."
"You can't have a conversation without him talking about her," Corallo told Ward. Copying Donald Trump, he added:
"Isn't Ivanka fabulous? I mean, is she not one of the best-looking women you've ever seen?"
DUPLICITOUS COUPLE
Kushner, Inc. also claims that Ivanka and Jared, who tied the knot in 2005, are power-hungry and deceptive.
According to the book's descriptions, the couple "are the self-styled Prince and Princess of America" and that "their swift, gilded rise to extraordinary power in Donald Trump's White House is unprecedented and dangerous."
Wards additionally uncover in her book that Ivanka and Jared's "self-serving transactional motivations and how those have propelled them into the highest levels of the US government where no one, the President included, has been able to stop them."
DISMISSING THE BESTSELLING BOOK
People reported that the White House dismissed Ward's book before it was published. In a statement, Press Secretary Sarah Sanders said:
"It's sad, but not surprising, the media would spend time promoting a book based on shady anonymous sources and false information instead of all the incredible work Jared and Ivanka are doing for the country."
Sanders continued: "The author, on her own website, listed this book in the category of 'fiction' — until recently changing it. Her initial representation was accurate."
The news outlet also reported that the "administration officials declined to comment on the record about a list of specific details from Ward's book."
Ivanka, who shares a daughter and two sons with Jared, left the Trump Organization in March 2017 and started serving in her dad's presidential administration as an adviser along with her husband.
Please fill in your e-mail so we can share with you our top stories!