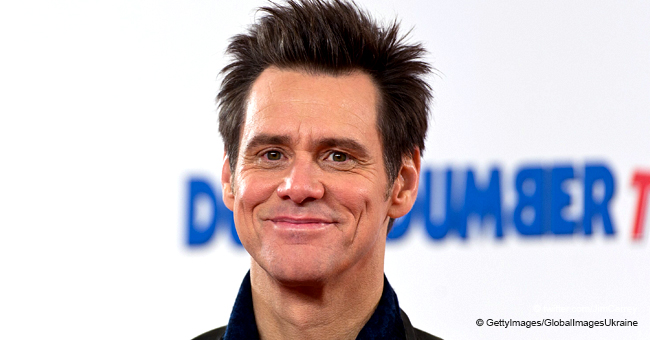 Jim Carrey Gives Lori Loughlin and Felicity Huffman a 'Failing Grade' with His New Artwork

Carrey has taken to drawing in recent years to comment on current issues, and this time he has used his art to criticize the wealthy parents and schemers who committed fraud in the college admissions scandal.
57-year-old actor, comedian, and painter Jim Carrey has addressed the indictment of fellow Hollywood stars Lori Loughlin and Felicity Huffman over the bribing and cheating scheme that has shocked the country.
Carrey tweeted a portrait of "Full House" Loughlin in his signature style, using bold black outlines and color markers, giving her a "failing grade" that extends to all those who took part in it.
"It's not only Lori Loughlin, Felicity Huffman and their kids, but ALL cheaters who will eventually receive a failing grade."
-Jim Carrey, Twitter, March 18, 2019.
Loughlin and Huffman ("Desperate Housewives") are the most visible faces facing charges for their involvement in a cheating and bribing scheme to help their children get in elite universities.
A total of 50 people have been indicted in relation to the controversy that includes prestigious universities such as Yale, University of Southern California, Georgetown, and others.
Since the cheating scandal was unveiled by FBI's "Operation Varsity Blues" many celebrities have reacted publicly to the controversy to criticize and mock those who were caught committing this.
Apart from the legal consequences Loughlin and Huffman are facing, the industry has also reacted to the accusations, with Hallmark Channel opting to severe its ties with Loughlin.
This is not the only trending topic the "Liar, Liar" star is interested in. He has also recently addressed the friction he imagines there are between Trump counselor Kellyanne Conway and her husband George, who opposes Trump.
"George T. Conway III tells the truth about Trump while his wife Kellyanne 'Crypt Keeper' Conway tells nothing but Trumped up lies," Carrey captioned a drawing of the Conway's on March 20.
52-year-old Kellyanne Conway is among the people close to President Trump that has publicly criticized Loughlin, Huffman, and others because of the scandal."@LoriLoughlin & @FelicityHuffman indicted for lying and buying spots in college. They worried their daughters are as stupid as their mothers," she tweeted on March 12.
Please fill in your e-mail so we can share with you our top stories!