Prince Charles and Duchess Camilla Spark Stormy Reaction Online with Their Beach Looks
Photos of Prince Charles and Duchess Camilla enjoying a vacation on a beach in Barbados have prompted the British Press Association to address the matter.
The Prince of Wales and the Duchess of Cornwall are on a 13-day Caribbean tour that includes a trip to Barbados and a rare stop in Cuba in the coming days. 
While in Barbados on Monday, Charles and Camilla took the opportunity to get some sun in on the white sand beaches of the beautiful island. Paparazzi was close behind, however. 
Last night, The Prince and The Duchess joined Barbadians from all walks of life during a reception at the Prime Minister's Residence. #RoyalVisitBarbados pic.twitter.com/nhcTurMPt5

— Clarence House (@ClarenceHouse) March 20, 2019
In response to photos Barbadian press took, Britain's Press Association stated that "a letter from the prince's solicitor has been sent to press organizations highlighting his reasonable expectation to privacy."
Despite the request, the 70-year-old prince and his wife were photographed in their beachwear as they soaked up some sun and enjoyed the blue water.
Prince Charles wore a pair of swimming trunks while Duchess Camilla spotted a navy blue one-piece swimsuit. Prince Charles admittedly looked fairly fit in light of his age.
In a speech, HRH said: "Being back in Barbados we have been reminded of just how beautiful your Island is, and even more strikingly, of the strength and vibrancy of your society."#RoyalVisitBarbados pic.twitter.com/l6RoOh8S5r

— Clarence House (@ClarenceHouse) March 20, 2019
Clarence House has yet to comment on the invasion of privacy that the royal members were hoping to avoid. On social media, Laura Evan said she was sure they "would have appreciated a bit of privacy too."
Before the controversial event, Prince Charles and Duchess Camilla wore more modest but light clothing as they enjoyed the warmer climate of the island and began their engagements including meeting the country's first female prime minister, Mia Mottley.
Camilla adorned a blue kafta and matching loose pants as held a small umbrella over her head. Charles, on the other hand, donned a light brown suit for his visit with the Governor General, Dame Sandra Mason, who is the Queen's representative on the Commonwealth island.
Good morning Barbados! The Prince of Wales and The Duchess of Cornwall are carrying out engagements across the island today. #RoyalVisitBarbados 🇧🇧 pic.twitter.com/q7X51RiihB

— Clarence House (@ClarenceHouse) March 19, 2019
One order of business for the Prince was to name singer Lionel Richie as an ambassador for The Prince's Trust International during a reception at the Coral Reef Club Hotel in Folkestone, Barbados.
Following the Barbados affair, the royal couple's tour plan includes visits to St. Vincent and the Grenadines, St. Kitts and Nevis, Grenada, Cuba, and the Cayman Island as well.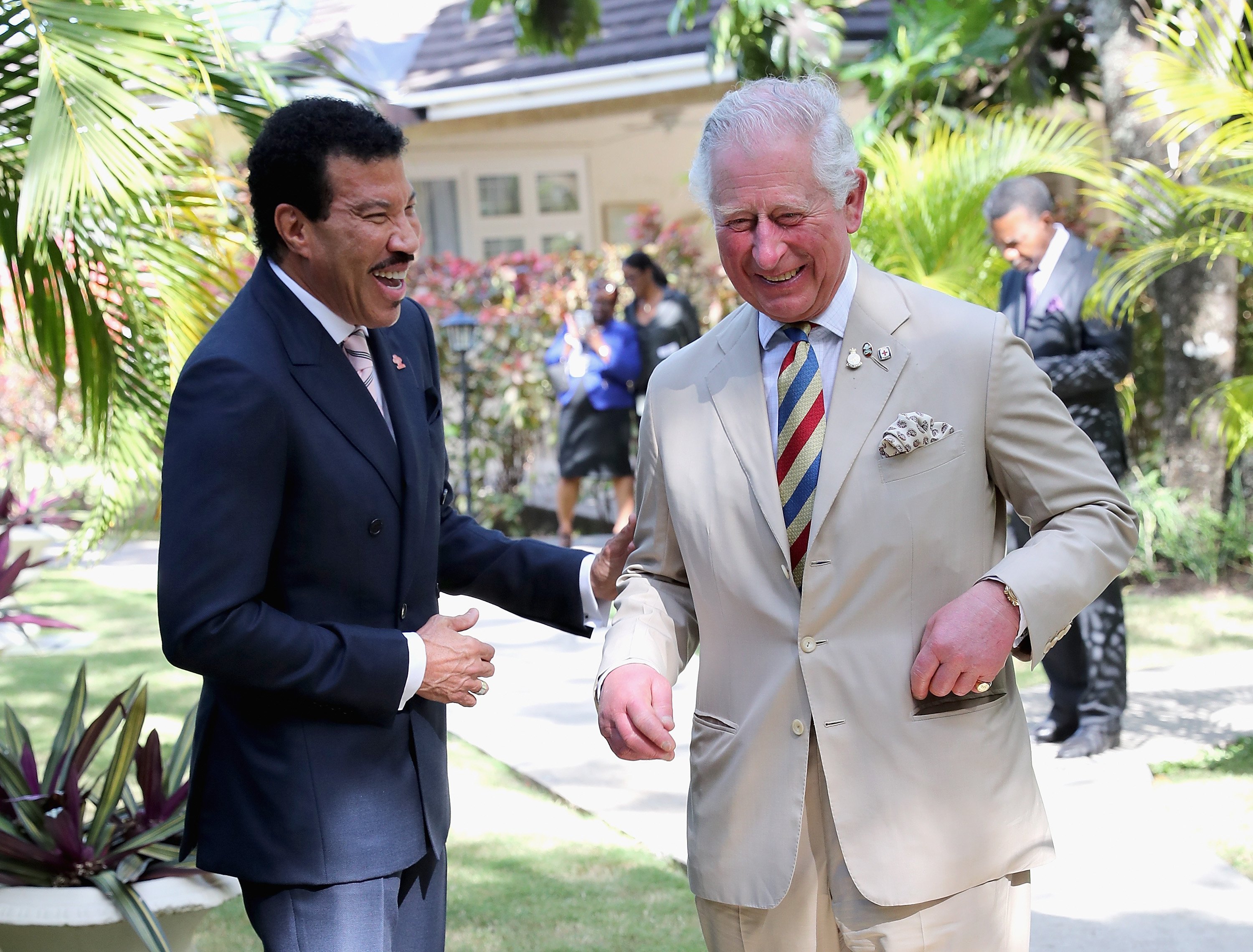 It has been more than 50 years since a member of the royal family went to Cuba. Further, over 50 engagements are to be completed up till March 29, 2019, when the couple is to return to their home country.