New 'Law & Order: SVU' Episode Has Fans 'Shaken' as They Try to Guess What That 'Memo' Is
The latest episode of "Law & Order" was an emotionally-charged rollercoaster of events that left fans satisfied with the storyline yet wanting to know more about a certain memo.
Episode 18 of the crime series' 20th season focused on a corrupt attorney named Rob Miller, played by Titus Welliver, who is accused of rape by defense attorney Nikki Staines, played by Callie Thorne.
Miller gets himself involved in several aspects of the New York police departments in order to steer the investigation in his interests. Part of his tactics includes manipulation of a judge, victim intimidation, and blackmail. 
What's in that memo?? What does Finn know and why is Liv asking if she should be worried about her job?? #PowerCorruptsSVU

— m a n d y (@Mandys86) March 22, 2019
Miller even went as far as to have the New York State Troopers pull over Benson (Mariska Hargitay) and search her while her son Noah waited in the car. 
At first, some members of the Special Victims Unit team like Carisi (Peter Scanavino), are averse to the investigation. Yet Benson has always been one to side with the victim. 
When Olivia went to Chief Dodd's and and said that Noah can't sleep because of what happened in front of him is when Olivia went into full Badass mode you don't mess with Olivia Badass Benson especially in front of her son then that's when you really need to back away

— #SVUAlwaysAndForever (@Caitlinkillarn4) March 22, 2019
Still, the team is cautious because as Chief Dodds says: "If we strike at the king and miss, you and me both have our heads on the chopping block." Benson, whom Miller also has dirt on, said that they couldn't "miss" this one. 
Finally, that "memo"...!! #PowerCorruptsSVU #SVU

— 𝐋𝐀𝐖 & 𝐎𝐑𝐃𝐄𝐑 (@lawandordertv) March 22, 2019
In their search, Rollins gets information about Miller that leads to the discovery of many acts of corruption from Miller in the past. 
Still, after nailing the slimeball, Miller brought up a memo that was vaguely mentioned in season 19. The mysterious document's contents remain hidden from viewers. 
It appeared that Dodds was the one in possession of the memo. Benson confronted him about it and he responded :
"It never went passed my desk and it never will. "
Not satisfied with that response, Benson said that "that's not an answer" and got her own copy. She then went after Fin, played by Ice-T,  who was also aware of something going on with the memo. 
He said: 
"I didn't want to upset you, Liv, it was right after Noah got kidnapped." 
Benson asked Fin if she should be worried about her job to which Fin answered: 
"Not for a minute. Trust me, Liv, I've got your back now, then and always." 
This episode of #SVU has us shaken. Thanks to all who joined us tonight for #Blackout #PowerCorruptsSVU. Now give us a hug and we'll see you all again on Thursday April 4. ❤️ pic.twitter.com/8Kff0UTZLb

— 𝐋𝐀𝐖 & 𝐎𝐑𝐃𝐄𝐑 (@lawandordertv) March 22, 2019
What a sweet but at the same time quite a fretful ending. The show's creators should know by now that Hargitay is not allowed to leave us after decades of being on the show. 
That was a great episode. Nice to see the "memo" come back into play. #SVU

— Jacob Michael Politte (@jacobpolitte) March 22, 2019
"Law and Order" is also where she met her husband Peter Hermann in 2001. The two share three children together, August Miklos Friedrick, 12, adopted daughter Amaya Josephine and adopted son Andrew Nicolas. 
Clearly, only good things come from this show for the actress. Fans can also be reassured that Benson is not in danger of leaving since Hargitay herself mentioned staying on for season 21.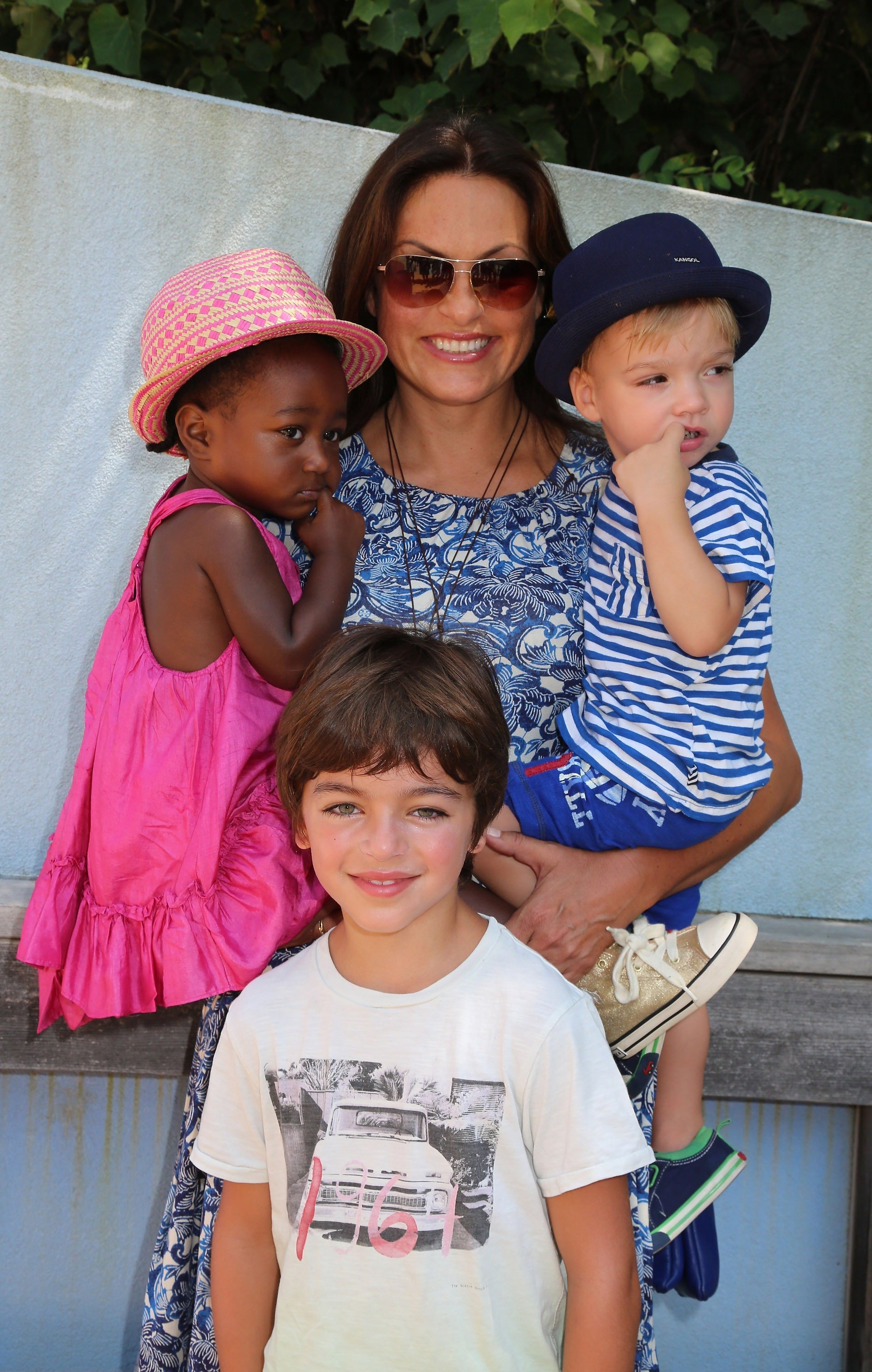 Back in June 2018, Hargitay spoke to the Hollywood Reporter about her time on the show, television's longest-running primetime drama series. 
She said: 
"I'm in it for the long haul. I said, 'You keep writing like this, I'll stay for 25 years.' Why would I leave? I'm so grateful."
At the time, NBC also expressed committedness to the ongoing creation of new episodes for "Law and Order: SVU." We pray nothing has changed since then and that this memo never comes up again.