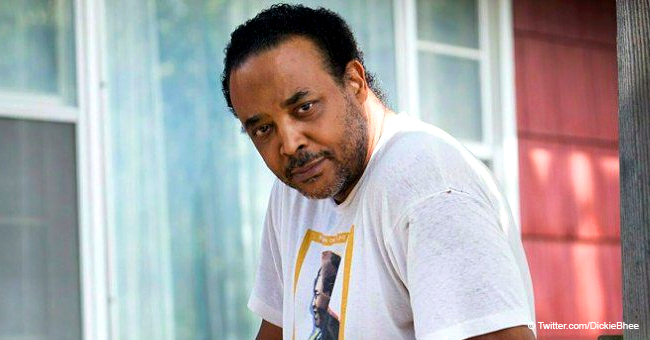 Black Man Handcuffed While Moving into Own Home Then Allegedly Blocked from Filing Racial Complaint
A Black military veteran was handcuffed at gunpoint by Police who suspected him of stealing his own TV.
Karle Robinson was moving into a new home in Tonganoxie Kansas when he was handcuffed at gunpoint by the local police.
The 61-year-old-veteran was carrying his TV into the house when the police accosted him.
"Each of these incidents would be concerning had they been alleged independently. Together, they suggest a pervasive culture of racial bias and systemic process failure within the Tonganoxie Police Department."
ACCUSED OF STEALING HIS OWN TV
Robinson's ordeal was recorded on a police body cam, which shows the veteran being approached by the police, who then handcuffed him.
The police thought that Robinson "looked suspicious", or in other words, he was Black, and had an expensive TV in his hands.
Karle Robinson is only one of a series of Black citizens who have had encounters with the police while pursuing their everyday lives
POLICE CHIEF REFUSED ROBINSON FRON FILING A COMPLAINT
After the incident, Robinson allegedly tried to file a racial bias complaint against the department and was impeded by Chief Greg Lawson of the Tonganoxie Police.
POLICE AND HARRASSED ROBINSON
According to the complaint filed by the American Civil Liberties of Kansas with the Attorney General's Office, he was then subjected to a campaign of surveillance and harassment.
POLICE CHIEF DENIES ALLEGATIONS
Faced with ACLU's complaint and demand for an investigation, Lawson has denied the allegations:
"We have fully cooperated with Mr. Robinson and the ACLU regarding inquiries into this matter. We believe that the ACLU's correspondence to the Attorney General's Office contains multiple accusations that are inaccurate."
The interim Executive Director and Legal Director of the Kansas ACLU, Lauren Bonds stated:
"'Mr. Robinson believes his detention was motivated by his race rather than reasonable suspicion that he was committing burglary."
Karle Robinson is only one of a series of Black citizens who have had encounters with the police while pursuing their everyday lives, having incurred suspicion due to racial profiling.
MAN SUSPECTED FOR BABYSITTING WHITE CHILDREN
Like Karle Robinson, Corey Lewis had a run-in with the Police simply because he is Black.
Lewis, who runs a youth mentoring program called "Inspired by Lewis" was driving the two girls, aged 10 and 6, when he was approached by a white woman in the parking lot. The woman asked him if the children were "alright", and after Lewis refused to let her question the girls, she called the police.
The Police questioned Lewis and the two children and called the children's parents who confirmed that they had hired Lewis. According to the parents, Lewis was harassed and questioned for "babysitting while black."
Please fill in your e-mail so we can share with you our top stories!