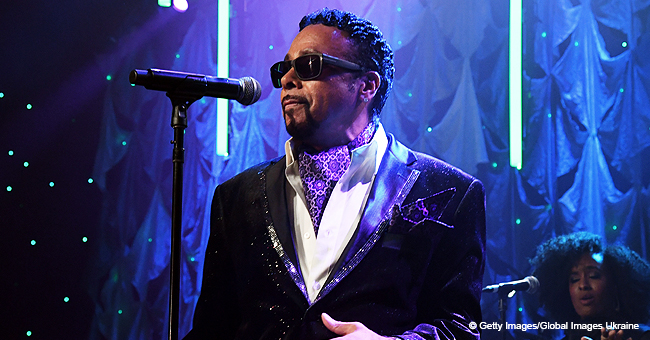 Remember Morris E. Day of 'The Time'? He's Now 61 & Continues to Make Music with the Band
80's band leader Morris E. Day is 61 and in the midst of a still thriving music career. He released a new memoir and celebrates Prince's influence in his long-standing professional iife.
Morris Day is best known as the funky lead singer of The Time. And while the band's founder, Prince has passed on, Day, at 61, continues to thrive in his music career while preserving the memory of the late singer.
MAKING HITS WITH A HITMAKER
An upcoming memoir is set to hit the markets courtesy of The Time bandleader. Among other things, the book, "On Time: A Princely Life in Funk" will revolve around Day's relationship with the "Purple Rain" hitmaker.
It's no secret Day and Prince whose friendship began since childhood, closely collaborated during the 80s to release a string of hits for "The Time." In fact, Prince secretly co-wrote the band's first album with Day under the fictional name, Jamie Starr.
CONTROLLED SUCCESS
And while Prince was a big influence for the band, Day admitted in a 2017 interview with Rolling Stone that he also controlled its success. He would limit their performances because he got intimidated with the band's popularity and didn't want to be overshadowed.
"It turned into a bit of a rivalry for real because sometimes he would lay into us pretty good, and then sometimes, we'd kick his ass musically. And people were seeing it. So it got to the point where in certain markets like L.A. or New York, he wouldn't let us [perform] and when we were touring together, we'd get the night off, occasionally, because he didn't want that kind of pressure."
STRUGGLING WITH PRINCE'S DEATH
Regardless, Day holds great respect for Prince. When he learned about his death, "it took a while to sink in," he said. "It was a bad day."
Prince was discovered unresponsive in his Minnesota home's elevator in April 2016. It was later revealed the 52-year-old died of an accidental overdose of opioid fentanyl, a drug prescribed for cancer treatment.
A year after his death, Day released the song "Over The Rainbow" as a nod to his legacy and a means of saying goodbye to the iconic performer. The track was co-produced by Snoop Dogg and became an emotional outlet for Day. He even utilized purple hues in the song's music video.
STILL THRIVING TODAY
At present, Day continues to entertain fans with his band. They are currently on tour thrilling audiences with their hits from a five-album career, not to mention his four solo albums.
No doubt, Prince would have been proud of what his brainchild has accomplished and what they will continue to accomplish in the coming years.
Please fill in your e-mail so we can share with you our top stories!