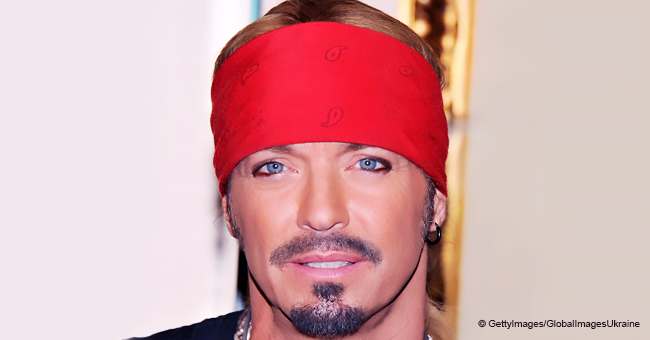 Bret Michaels' Daughter Is All Grown up and She Is an Absolute Beauty
Poison's lead singer, Bret Michaels, has two daughters, Jorja Bleu and Raine Michaels. Recent pictures have shown just how much his oldest daughter has grown.
Raine is already 18-years-old and she now works as a model.
Raine Michaels started making waves last year when she tried to fulfill one of her biggest dreams. She's always wanted to appear on "Sports Illustrated" to model swimwear.
Raine became a Top 6 finalist in "Sports Illustrated's" 2019 swimsuit model search competition. That meant she would appear in a swimsuit edition of the magazine in May.
The gorgeous model took to Instagram to announce the news with a swimwear photo writing:
"Feeling so many emotions right now…as I announce that I am moving onto the Top 6 of the #siswimsearch and will officially be apart [sic] of the 2019 @si_swimsuit issue that comes out this May!!"
She concluded:
"So beyond grateful to everyone that has believed in me since the beginning of this journey and to everyone who is just joining me I love you all too!! It has been my dream to be a Sports Illustrated Swimsuit model since I was 13 years old and it is now coming true..xoxo …"
During an interview she reiterated:
"I've always wanted to be a part of Sports Illustrated. I loved the magazine. Kate Upton is one of my biggest role models in life. I've always loved that they really want to show that it's all about inner beauty that shines."
Her father, Bret Michaels, admitted that his grown daughter's career choice made him nervous but, nonetheless, he was still proud of his oldest child.
He said:
"As a dad, I'm proud, but there's bittersweetness involved because it's your daughter doing bikini [modeling]. It's a bittersweet thing. I just look at it like this: I think she will be classy, it'll be awesome and I'm proud."
Raine chose to follow in her mother's footsteps. Kristi Lynn Gibson is a model and an actress who appeared in "A Letter from Death Row."
When she turned 16, Raine signed to a modeling agency. Last August, she made her runway debut with than "Sports Illustrated" after being chosen as one of 16 models out of 25,000 applicants.
She's set to model in the "Sports Illustrated Swim Search" show in Miami.
Bret and his former girlfriend, Gibson, dated on and off for 16 years. In 2010, the couple finally got engaged but they ended up separating for good two years later.
Please fill in your e-mail so we can share with you our top stories!