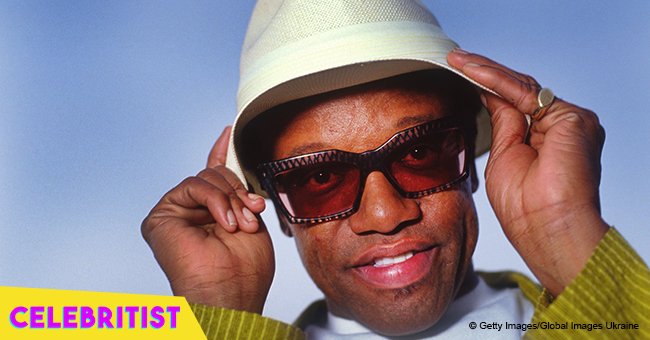 Remember Bobby Womack? His daughter is all grown up now
The legendary singer's daughter is a pleasant reminder of her famous father as she showcases both her beauty and enviable figure in recent posts.
GinaRe Womack is a grown woman who's been recently drawing attention to her beauty and body.
The daughter of the late legendary soul singer Bobby Womack who died four years ago this June has been showcasing her voluptuous figure proving how much she's grown. In her Instagram account, snaps of the looker whose mother is Bobby's second wife Regina Banks, reveal a curvaceous body to match her alluring face.
According to I Love Old School Music, GinaRe is a painter and fashion designer who also provided background vocals for her father in the past. Though her age is unknown, she shares the same ageless beauty as her mother whose face graced one of Gina's Instagram selfies.
Being her parents' only daughter, GinaRe recognizes the special bond she has with her father and even paid homage to him during her birthday last year. She wrote,
"Because it's my #BirthWright ….. Dad not a second goes by , where I'm not missing you wishing you were still here , but I shall continue to make good on my promise…. your guiding hand is with me everyday until we meet again Mom thank you for believing in me every time I look at this photo and see the joy you two shared the day I was born I am reminded of why I am pushing so hard to make you proud … the hustle the chaos the failures the victory's it can be a lot !! Thank you for your continuous support I will always love you more !! #foreverliveBobbyWomack #BirthWright"
It's been four years since Bobby died at the age of 70, leaving a string of hits including the classics 'Across 110thStreet", 'If You Think You're Lonely Now,' and 'Woman's Gotta Have It.' But his daughter's undeniable presence is making it easier not to miss him and forget that he once had a tragic past.
In 1978, the singer's son Truth who's also GinaRe's brother died when he was only four months old after falling into a coma in their home in California. Speaking to WENN, he revealed the heartache that came with losing his son.
"I lost a son [Truth] which was my fault and the only reason I can talk about it now is because I know what I'm saying. I'm not hiding behind anything. I came in one night… from a convention and I was telling my lady [Regina Womack], 'Baby, you've gotta get up, I've got something to show you!' And she said, 'Can we do this tomorrow? You know the baby…' I said, 'That little baby can't move. He can't even walk. He's taking five minutes to hold his head up.' So she jumps up and I was telling her all these stories… It was no more than two minutes before she said, 'OK, go and get my baby.' I went running in to get the baby. The baby had fallen down between the bed and the wall and he suffocated and that was the biggest hurt ever in my life."
Bobby also admitted his son's death drove him to years of drug addiction. However, at the time of his death, he had already kicked the habit.
Following his divorce from his first wife Barbara Campbell in 1970, Bobby married Regina in 1976. The couple have two sons, the late Truth Bobby and Bobby Truth and one daughter, GineRe. Though the marriage ended in divorce, the ex-couple announced in 2013 that they had remarried proving their strong bond.
Please fill in your e-mail so we can share with you our top stories!