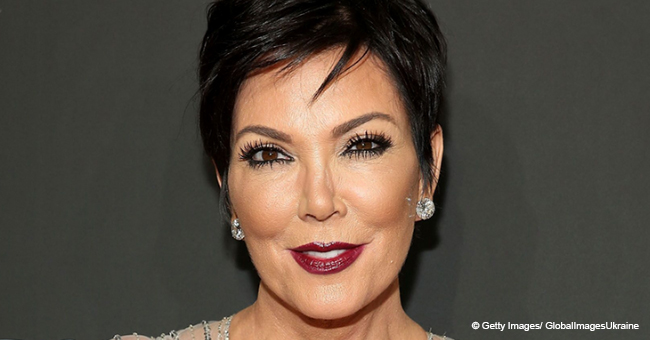 Kris Jenner Surprizes Fans with No-Makeup Selfie and Their Reactions Are Radically Opposite
Kris Jenner gives her fans on social media a rare view of herself as she chose to pose makeup-less for some cool photos. The star took the pictures as she paid a visit to her hair stylist.
Kris Jenner got Instagram, and the social media world all cheered up this week when she put out and showcased her bare face.
The "Keeping Up With The Kardashians" Star gave fans a glimpse of her natural gorgeousness as she humbly sat for a touch of perfection from hairstylist Chris McMillan, in Beverly Hills. Her upload comes with a caption saying she went for a hair trim at the hands of Chris.
"Early morning (and I mean early) haircut with @mrchrismcmillan #chrismcmillan #wearesillytogether #family #nomakeup #nofilter,"
she wrote.
The hair expert later uploaded similar photos from the moment shared, on his handle, thereby confirming their meeting earlier that day.
"6 am #haircut #nofilter #nomakeup best way to start the day,"
he captioned the photos
It was Chris' other uploads to his handle about an hour later that gave fans a view of the work he did on the momager's hair. And we must say, it's just incredible. In the photos, the 63-year-old looked more like the famous face she is known for all over the internet: she made sure to look very stunning, thanks to the black eyeliner, heavy eyeshadow and the pink lips.
Fans of the star have been talking and airing their views about her beauty on social media. It is, however, surprising to note that fans of the momager were more impressed and seemed to like the makeup-free face of Kris more than the opposite.
Kris Jenner's fans from around the world dropped sweet messages and remarks for the veteran. Many praised her for having the confidence to put her natural look on social media.
One fan "@sherry.harmon.399" applauded her ageless beauty by saying,
"You look so fresh and young i think the cut is so good on you ladybug beautiful."
Another user @jordanaceleste could not contain her amazement as she said:
"@krisjenner Do you ever age!? Seriously though wow no makeup and you look amazing."
Some fans such as @un_cerveza_por_favor used the opportunity to give kudos to Chris for his good works by saying:
"Can I borrow him for a day! you always have such gorgeous doo's."
Another member of the Kardashian-Jenner family who has surprised her fans will a no makeup look according to Women's Health is Kim Kardashian. She recently posted a video of her no makeup face covered with psoriasis flare-ups to Instagram stories.
Please fill in your e-mail so we can share with you our top stories!