Kentucky Governor Slammed for Introducing His 9 Kids to the Virus at 'Chickenpox Parties'
During a radio interview, Kentucky Governor Matt Bevin said that he deliberately exposed his children to the highly contagious disease instead of vaccinating them.
Prompted by a chickenpox outbreak at a Kentucky Catholic school last week, Governor Matt Bevin had an interview with Bowling Green radio station WKCT and assured everyone that his nine children "all turned out fine." They were "miserable for days" because of the purposefully contracted chickenpox so they would become immune.
Governor Bevin and his wife Glenna, have five children of their own and adopted another four and he wanted them all to get the disease at the same time. "Every single one of my kids had the chickenpox," Bevin said and added:
"They got the chickenpox on purpose because we found a neighbor that had it and I went and made sure every one of my kids was exposed to it, and they got it. They had it as children."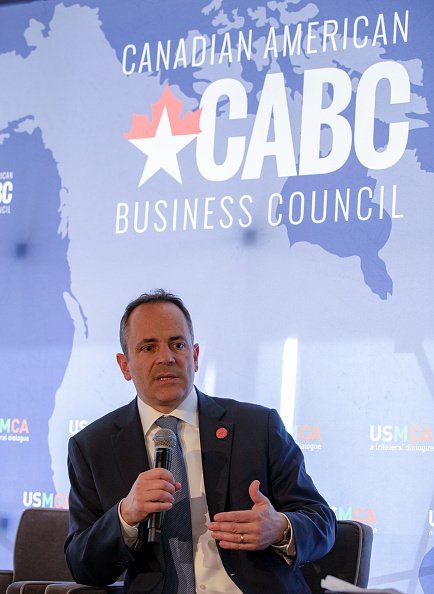 According to Bevin, chickenpox vaccination should be a choice and not mandated by law as he said:
"Why are we forcing kids to get it?" If you are worried about your child getting chickenpox or whatever else, vaccinate your child. ... And in many instances, those vaccinations make great sense. But for some people, and for some parents, for some reason, they choose otherwise."
Bevin, seeking a second term as governor received backlash from social media and medical authorities alike.
I also had a father who suffered in prolonged agony from shingles, which is why I am grateful for getting the Shingrix vaccine https://t.co/TVIcmDWqJ7. The ignorance of #AntiVaxxers not only endangers their own families but everyone else's, both nearby & via train/air travel.

— AmericanDreamBlueWarrior (@nyzap) March 22, 2019
Dr. William Schaffner, currently working at Vanderbilt University Medical Center in Nashville, Tennesee, as an infectious disease specialist discouraged parents from ignoring vaccinations. "It's unfortunate and not an example for any of us," he said. "We should vaccinate all our children. It's a great triumph of public health in the United States. Let's not take a step backward."
In Kentucky children entering kindergarten are required to be vaccinated for chickenpox, exemptions to this law include children that have already had the disease and religious exemptions.
Governor Matt Bevin's office is yet to respond with additional comments. Chickenpox can have severe consequences when contracted after failing to get vaccinated.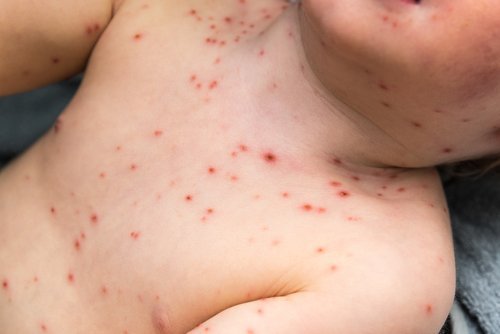 WHAT CAN GO WRONG
While many children don't suffer more than the itchy misery of the disease, severe complications can follow. Skin infections, brain inflammation, pneumonia, hemorrhaging, blood infections, dehydration, and even death included in the list of possible consequences.
Contracting the highly contagious disease during early pregnancy can cause birth defects which include mental and physical disabilities, contraction shortly before birth can even be fatal to the baby.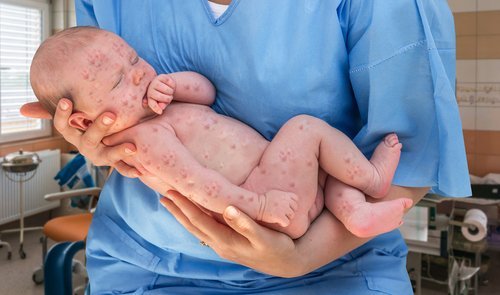 IT'S MORE THAN JUST CHICKENPOX
The same virus, varicella-zoster (VZV) that causes chickenpox causes shingles. When the period of misery after contracting the disease subsides, the virus goes dormant in the dorsal root ganglia.
These nerves transmit signals to the spinal cord and can react to the latent virus at any time in life, causing shingles. The disease commonly manifests as a very painful band of rash across the trunk of the body.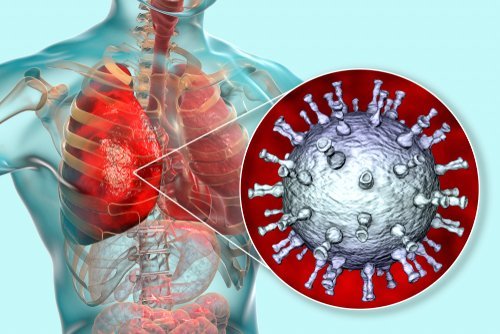 WHY "CHICKENPOX PARTIES" ARE DANGEROUS
While it became a widespread custom to purposefully expose a child to others with chickenpox before the vaccination became available in 1995, it can be a severe health risk to everyone who comes into contact with them.
Some people are immunocompromised or have medical conditions that prevent them from getting a vaccine, a willful spreading of the disease can be deadly to them.
Doctors have no way of knowing how any one individual would react to the virus, and therefore vaccinations not only protect your child but other individuals as well.
Last year the devastating effects of leaving a child unvaccinated was apparent of an 11-month old boy suffered a stroke after he got chickenpox from an unvaccinated sibling.