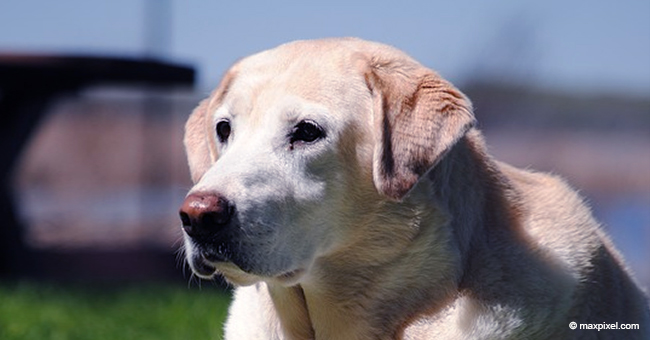 Dog Dies Protecting Family from a Gunman Who Left 3 People Injured at a Child's Birthday Party

A dog has recently died after being shot several times for trying to protect his family from a teenager who showed up to a birthday party carrying a weapon.
On March 10, 2019, Laura Martinez from Houston, Texas, hosted a birthday party for her youngest daughter, but instead of a day of celebration, there was only horror instead.
It has been reported that Zero, a Great Pyrenees, managed to save the Martinez family thanks to his bravery, but that same bravery cost him his life.
HOW IT ALL STARTED
According to Martinez, the gunman was a teenager from the neighborhood who she believed to have sneaked into their home at night to steal while everyone was asleep.
Authorities have reportedly identified the teen as Javian Castaneda but the motives behind the attack are still a mystery, although it could have been done out of revenge.
The concerned mother explained that she went to speak to Castaneda's parents the next day. Since they weren't home, she left a note, which might have caused the youngster to act.
Zero, a Great Pyrenees, managed to save the Martinez family thanks to his bravery
During the party where dozens of children were having fun, the gunman fired multiple shots, hitting Martinez' son in the foot. This prompted Zero to react and bite Castaneda.
ZERO'S INTERVENTION SAVED NUMEROUS LIVES
After being tackled by the dog, the shooter fired three rounds at Zero before fleeing the scene of the crime. Martinez was shot in the leg, while her daughter Valori was hit in the back and the back of her thigh.
According to Martinez, if Zero hadn't intervened, Castaneda would have managed to hit more than just their legs. The Houston mother recently claimed the teenager had been caught but police are yet to confirm this information.
Zero is now being hailed a hero with a little memorial in his honor growing in front of their house and a GoFundMe page has been set up to cover the family's medical expenses.
Dogs are amazing and they are willing to give their lives for the ones they love, as proven by Zero. But he was not the only furry hero who managed to save a life.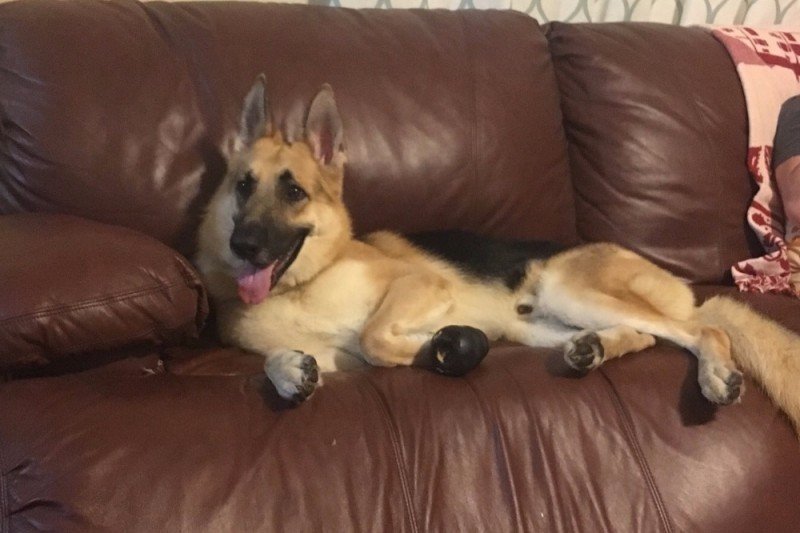 Haus the German Shepherd | Photo: GoFundMe
HAUS TO THE RESCUE
Haus, a German Shepherd from Florida, ended up in the hospital fighting for his life after saving a seven-year-old girl from an Eastern Diamondback rattlesnake, one of the most poisonous snakes in North America.
The little girl was picking up toys in the backyard, very close to the snake, when Haus jumped into action. He put himself between the snake and the girl, standing his ground until the rest of the family arrived.
Haus was bitten several times in the process and was left limping badly and bleeding profusely. He was immediately rushed to the hospital and given antivenom. Fortunately, Haus was able to make a full recovery.
Please fill in your e-mail so we can share with you our top stories!