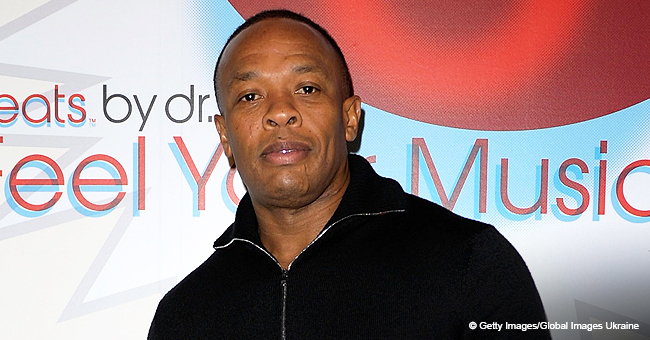 'No Jail Time!' Dr. Dre Praised Daughter for Getting 'into Usc All on Her Own'
Proud father moment! Hip hop business star, Dr. Dre celebrates daughter on her admission into USC and shades some celebrities in the process.
"No jail time!!!", Dr. Dre captions an Instagram post of himself with daughter, Truly, who just got admitted into USC. Although the plan was to celebrate his daughter's achievement, the feeling was short lived as fans came for him almost immediately after his celebration post dropped.
Andre Young's celebration post for one of the children he had with Nicole Young, Truly was met with both excitement and criticisms. While many rejoiced with Dr. Dre and Truly, some chastised him for shading other celebrities while few expressed doubts about Truly's admission.
"My daughter gained admission into USC all on her own. No jail time!!!" were the words of the 54-year-old when he posted a picture of Truly holding her admission certificate.
While the latter part of the caption showed how big his excitement was, the other part did an excellent job of mocking celebrities who were involved in the recent college bribery scandal.
To many, the words "No jail term!!!" by Dr. Dre are to mock Huffman and Loughlin who are currently facing criminal charges on account of bribing their kids' ways into the same college. But who knows? Andre may just be too excited that he has nothing to be afraid of regarding his daughter getting the admission.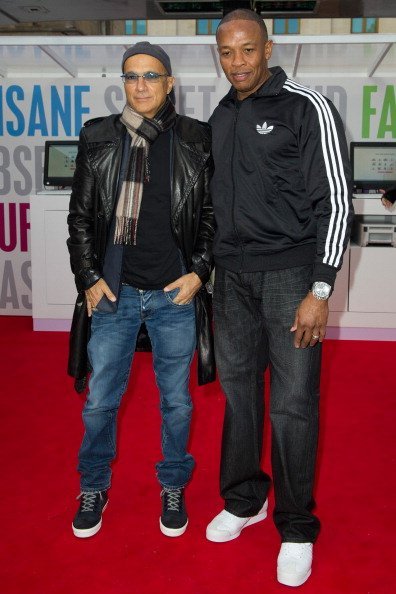 Jimmy Lovine and Dr Dre attend the Beats By Dr Dre at Covent Garden | Photo: Getty Images
To some others, however, they doubt that Truly worked her way into USC without any of her father's influence. In 2013, Dr. Dre and his partner, Jimmy Lovine invested $70 million to USC with the goal of creating a degree that blends business, marketing, product development, design, and liberal arts.
Many of the fans who do not trust Truly's hard work to be the only reason for her admission reminded the 18-year-old of the "U.S.C. Jimmy Lovine and Andre Young Academy for Arts, Technology and the Business of Innovation" saying,
"USC sure has to be nice to your pops after that huge donation."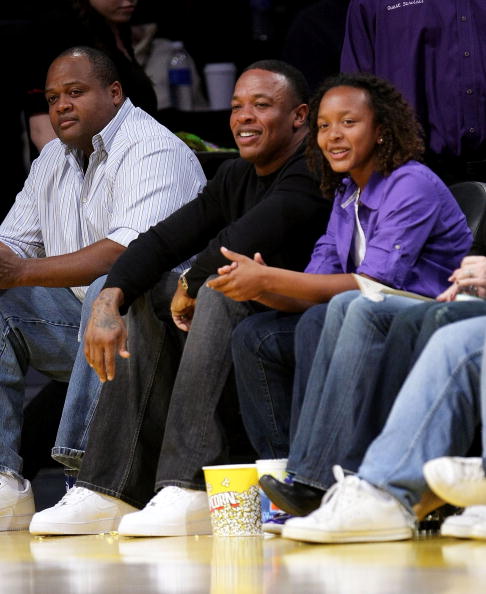 Dr. Dre and his daughter Truly attend the Los Angeles Lakers Game | Photo: Getty Images
The 18-year-old has not posted anything about her admission on her own Instagram page but her look in the image displayed by Dre sure shows that the Young daughter is excited about her feat!
Please fill in your e-mail so we can share with you our top stories!