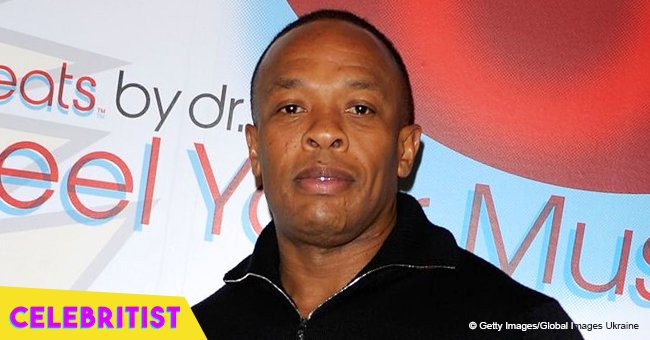 Dr. Dre's wife shows off massive diamond ring on their 22nd anniversary

The music mogul showcases photos from his helicopter ride with his bejeweled wife on the way to their anniversary date.
Dr. Dre has every reason to celebrate his anniversary with his wife Nicole Young. They've been married for 22 years and that's definitely a feat in Hollywood.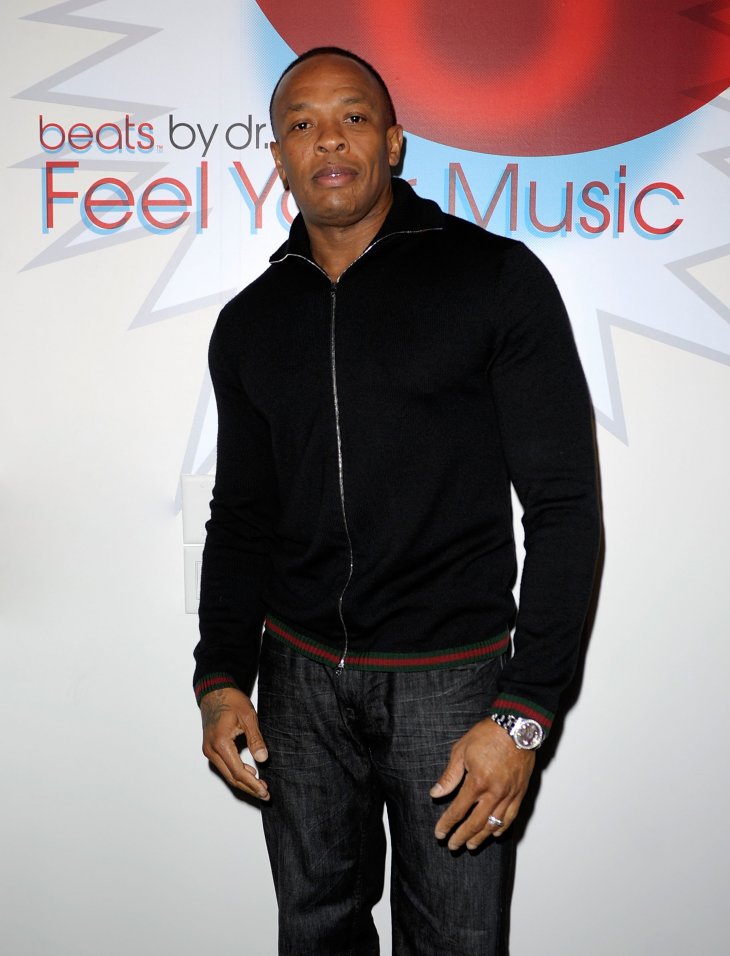 Source: Getty Images / Global Images of Ukraine
To commemorate the special occasion, the proud husband recently shared photos from their anniversary date which he revealed in his caption involved watching the play 'Hamilton.'
The 53-year-old music mogul shared two photos documenting their trip to New York which involved a helicopter ride to their destination. The couple posed in front of their ride in the first photo and took a selfie inside the chopper in the second.
Both rocked all-black black ensembles for the occasion, with Nicole showcasing two massive rings in their selfie. The 46-year-old wore black trainers to match her sporty joggers and blazer while her husband looked fit in his black zipped up hoodie and jeans.
Just a week before their anniversary outing, the couple slayed at the red carpet when they attended the screening of Dr. Dre's documentary miniseries 'The Defiant Ones' in London's Brixton Oval.
Joined by their daughter Truly, the pair held hands as they posed for photos all glammed up. Dr. Dre cleaned up in a black suit and white shirt while his wife shimmered in a silver mesh-style dress that showcased her curves. Their daughter who sported purple–dyed hair wore a black mini-dress with ankle boots issuing an edgy vibe.
The documentary which features a behind-the-scenes look at the legendary rapper's record-making partnership with producer Jim Levine debuted on Netflix on March 23. Musicians Bono, Eminem, Nas, Ice Cube, Gwen Stefani and Snoop Dogg are interviewed in the series to shed light. Behind the scenes footage of recording and writing sessions with Eazy-E, Stevie Nicks, N.W.A., Tom Petty and Bruce Springsteen will also reportedly be featured.
Dr. Dre was a member of the hip hop group N.W.A. when he first started his career in the late 1980's. He later established himself as a record producer and founder of Beats Electronics.
Please fill in your e-mail so we can share with you our top stories!