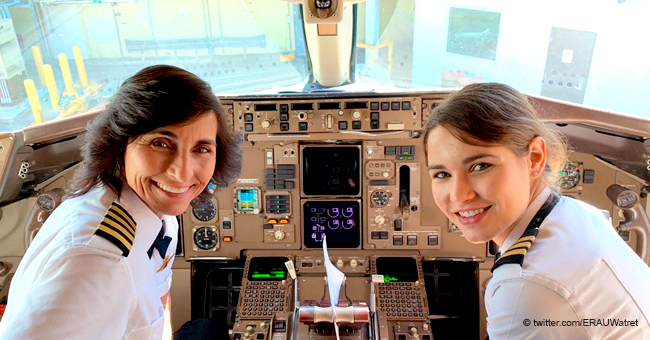 Delta Passengers Stunned to Discover Rare Mother and Daughter Were Flight Crew
"Family flight crew goals!" Excited Passenger takes a picture of Delta Airlines' Mother and Daughter Pilots, posts it on Twitter, and this has gotten a lot of reactions from people.
Passenger shares a rare photo of "Captain" mother and her "First Officer" daughter on Twitter.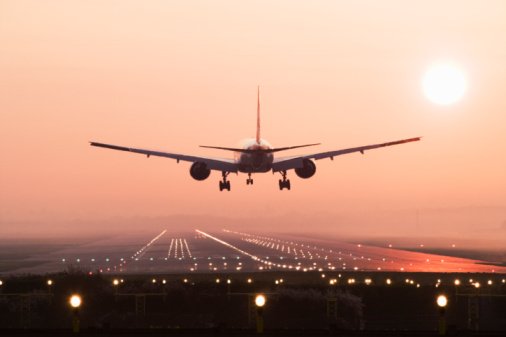 Aircraft | Photo: Getty Images
Mother-daughter dance and mother-daughter dates may be cool but mother-daughter pilots looks way cooler! A picture of a Delta Airlines mother-daughter flight crew warmed the hearts of people on Twitter last week.
Captain Wendy Rexon and her daughter, First Officer Kelly Rexon were busy preparing for a flight from LA to Atlanta in the cockpit of a Delta Airplane last week when a woman asked a flight attendant if her kids could be allowed to see what the flight deck looks like.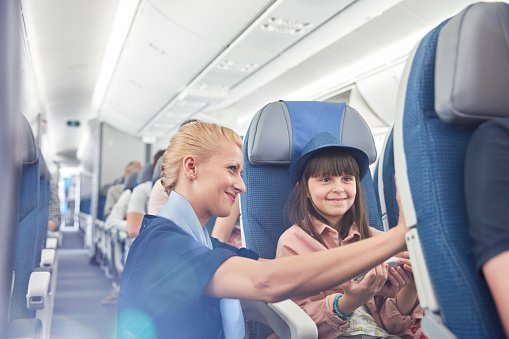 Flight attendant helping girl passenger on airplane | Photo: Getty Images
The woman went in with her kids and when they got back, another passenger overheard them saying something about how their pilots were a mother and her daughter.
The passenger, Watret, immediately asked for permission to see the flight deck. Seeing that the pilots were indeed mother and daughter, he took a picture of the beautiful family crew.
Watret, who is the chancellor of the Embry-Riddle Aeronautical University's Worldwide Campus, posted the picture of the pilots on his Twitter writing:
"Just flew from LAX to ATL on Delta piloted by this mother-daughter flight crew. Great flight. Inspiring for young women."
The tweet was posted at night and by morning, it had gone viral, with over 40,000 likes and about 15,500 retweets. Watret, who revealed that he rarely tweets could not hide his surprise at how the tweet went so viral so fast.
The Rexons' beautiful picture spurred various reactions. Some gushed over the two pilots, some laughed at the idea of working with one's parent and some simply described the duo as an inspiration; praising them continuously.
The praises for the Rexon women doubled when users found out Wendy Rexon and her daughter, Kelly are not the only pilots in their family.
Wendy's father, Bill Brown is a retired pilot of Northwest Airlines and her husband, Michael Rexon is a pilot working with the American Airlines. Apart from Kelly and Michael, Wendy's second daughter, Kate is also a pilot. What a family of pilots!
Watret's tweet has replaced the fear of sexual harassment on a Delta flight in light with the issue the flight had in April 2017 and also recently, a passenger that was body-shamed by a fellow passenger.
Hopefully, more women heed the clarion call of the world of aviation and increase the number of women in aviation! There sure is room for another Wendy!
Please fill in your e-mail so we can share with you our top stories!