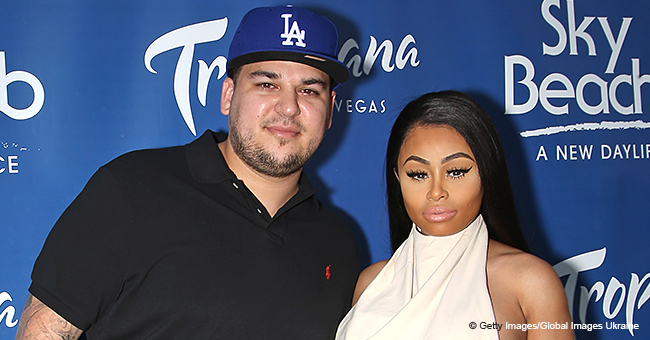 Rob Kardashian No Longer Has to Pay Child Support to Blac Chyna after Reaching Agreement
Rob Kardashian is no longer required to pay child support to Blac Chyna after the two parents have reached an agreement that would benefit their daughter, Dream Kardashian.
Rob Kardashian will not need to pay his ex-fiance Blac Chyna $20,000 a month in child support after they've reached a final agreement on their daughter's custody.
Setting all their differences aside, Rob Kardashian and Blac Chyna have reached an agreement with regards to the final custody agreement for their daughter, Dream, splitting the custody 50/50.
The report further explains that each parent will need to cover costs of whatever it is Dream needs whenever they are with them, while essential things like medical expenses and school tuition will be split between the two co-parents.
A CHANGE OF HEART?
It hasn't always been good between Rob and Chyna after their separation, and at one point, they even sued one another for different reasons. Now, it seems they are finally to let go of their bitter past and move forward while focusing on their child.
Prior to their final custody agreement, Rob and Chyna complimented one another's parenting skills, something that people thought would be impossible in this lifetime after their back-and-forth banter in court.
However, it seems miracles do happen as both of them clarified that they are doing well as co-parents to their daughter.
Chyna tweeted that both of their only concern is the best interest of their daughter, whom she says both of them equally love. She complimented her ex-fiancee, saying that Robert is a wonderful dad to "Dreamy."
Of course, Rob also confirmed the news that he and Blac are on good terms and that they don't have any pending or active custody cases anymore.
Now that everything is well between Chyna and Rob, they can do what is best for little Dream, their number one priority.
Please fill in your e-mail so we can share with you our top stories!