Pentagon Authorizes $1 Billion in Funding to Build 57 Miles of Fencing along US-Mexico Border
One of President Donald Trump's biggest 2016 election campaign promises to the American people was that he would build a wall between the US and Mexico. Two years into his presidency, Trump has now started the ball rolling on his promise.
Late on Monday, the Pentagon notified Congress that it had authorized the transfer of up to $1 billion to erect a fence by the border.
The Pentagon released the funding in order to build 57 miles of "pedestrian fencing," cover road improvements, and new lights along the US-Mexico border. This move is linked to President Donald Trump's national emergency declaration that he made on February 15 after Congress refused his requests for $5.7bn.
Pentagon authorises transfer of $1bn for US-Mexico border wall https://t.co/k3M6lz8Y3D pic.twitter.com/hfr7kid5Kt

— Al Jazeera News (@AJENews) March 26, 2019
According to a statement, the fencing will be 18 feet high and it will be erected in the Yuma and El Paso areas. A "New York Times" reporter tweeted that this would be the first time funds will be transferred under section 284 for the border wall.
Section 284 allows the Pentagon to "construct roads and fences and to install lighting to block drug-smuggling corridors across international boundaries of the United States in support of counter-narcotic activities of Federal law enforcement agencies."
Tomorrow we vote. → The President's veto will be upheld. We will #SecureTheBorder. pic.twitter.com/i6ty59PuRg

— Kevin McCarthy (@GOPLeader) March 26, 2019
The news came as Democrats in the House try to override his first veto. The vote, which was set for next Tuesday, was expected to fail and allow Trump's declaration to stand.
If the declaration goes forward, the president will be able to shift an additional $3.6 billion from military construction projects for a barrier along the southwest boundary. In a brief interview recently, Minority Leader Kevin McCarthy, R-Calif., spoke about the impending vote.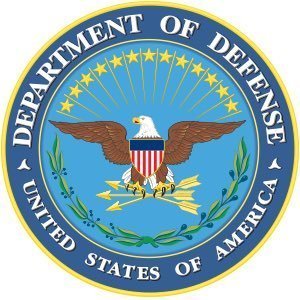 He confidently said, "The president will be fine in the House. The veto will not be overridden."  In response to the Pentagon's announcement, Donald Trump Jr. tweeted: "Christmas came early this week."
The president's son was also likely referring to special counsel Robert Mueller's report findings. A summary of the findings found that there was no evidence of collusion between the Trump campaign and Russia in the 2016 presidential election.
Christmas came early this week. https://t.co/ypqkZgRkeR

— Donald Trump Jr. (@DonaldJTrumpJr) March 26, 2019
The acting Secretary of Defense Patrick M. Shanahan revealed that the funds would be used to support the Department of Homeland Security and Customs and Border Patrol. He also authorized the Army Corps of Engineers to begin the planning and execution.
A number of Democratic senators have criticized the Pentagon's move. They said it was a violation of congressional appropriations and called the national emergency declaration a crisis manufactured by Trump.
Meanwhile, our infrastructure is garbage.

— Mrs. Phelps (@ItsPreztelDay) March 26, 2019
In a letter written to Shanahan, Sens. Patrick Leahy, D-Vt., Dick Durbin, D-Ill. said:
"The $1 billion reprogramming that the department is implementing without congressional approval constitutes a dollar-for-dollar theft from other readiness needs of our Armed Forces."
If the president's veto isn't toppled, Trump may still not be able to spend the money on barriers because of the many lawsuits that he might face. These may take years to resolve.
On Sunday, the news came out about the results of the Mueller investigation. In response, Trump spent the morning retweeting praise for himself after attorney general William Barr decided not to pursue charges against him