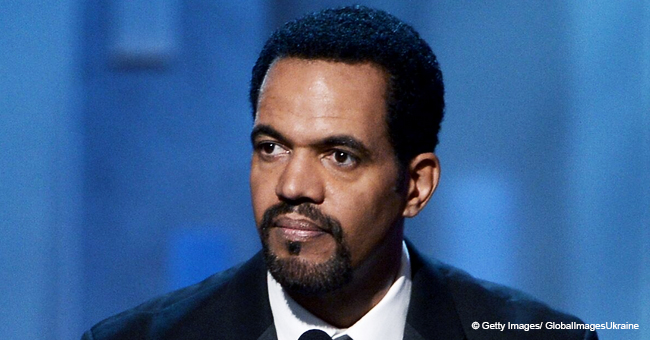 'These Are My Wishes,' Kristoff St. John's Father Reportedly Reveals His Handwritten Will
"The Young and the Restless" star Kristoff St. John passed away on February 3 due to hypertrophic heart disease which was worsened by alcohol abuse. At the time, he was only 52-years-old.
Now that the actor has been buried, his affairs need to be settled. The actor's father has revealed that Kristoff left a handwritten will that states what should happen to his estate.
According to Kristoff St. John's father, Christopher St. John, the late actor left a handwritten will which he wrote less than 2-years before his passing. Christopher has filed the will in an effort to become the executor of his son's estate.
In the alleged will, the soap opera actor wrote, "In the event of my untimely death," he wanted all his personal savings and money to be divided up among his two daughters. Lola and Paris St. John would receive75% and 25% respectively.
According to the note, there was a $100,000 check which Kristoff gave to his father to pass on to Lola. The late actor allegedly wrote, "He [Christopher] must give money for Lola immediately."
The actor also wanted his younger daughter to access portions of her money on her 16th, 18th and 21st birthdays. He wanted Paris to receive a lump sum.
It also appears that Kristoff was behind on the mortgage payments of his home. His father intends on making sure he can pay off the debt so his family doesn't incur any penalties.
In his will, the late actor was clearly mentioned: "these are my wishes." The letter named Christopher as the executor of his estate which the parent plans to use to sort out any financial issues.
The actor's father also alluded to possible issues with his son's life insurance policy and a recent change that was allegedly made before his death.
The filed documents claim:
"Petitioner is also concerned about a life insurance policy with Lincoln National, where Decedent was insured. He believes the beneficiary designation might have been changed without Decedent's knowledge."
Paris filed court documents to control her father's estate after she thought the actor had died without a will. She filed her petition at a Los Angeles court.
Please fill in your e-mail so we can share with you our top stories!