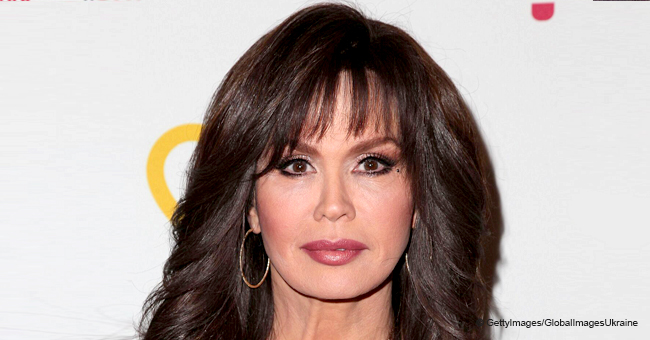 Marie Osmond Thanks God for 'Saving' Her as She Gushes over Her Sweet Brother in an Emotional Post
Marie and Donny Osmond are closing the curtains on their Las Vegas show. But first, Marie thanked God for "saving her" in a touching post.
Last Thursday, the brother-sister duo went on Good Morning America to announce their departure from the Las Vegas lineup after 11 years in the Flamingo Hotel.
Yet Marie's appearance on national television wasn't enough to express all the words she needed to share with crew members, fellow stage performers, friends, fans, and even her own brother as she prepared to take her leave.
In a touching post on Sunday, Marie informed everyone that she and Donny "will be taking [their] final bow this November." She said that the two prayed about the decision and "both feel peace about it."
She continued:
"It is so HARD to think about parting ways with so many amazing, talented and hard-working people who have become our 'family' these past 11 years."
The 59-year-old said it would be too many names to list. She then shifted the focus to the "loyal friends, fans and acquaintances" who she thanked for attending the shows, sometimes "many times over."
She added:
"None of this would ever have been possible without you. How much do I appreciate you?! You have made all the difference. You have made us who we are."
Finally, Marie spoke about her 61-year-old brother, who is seen alongside her in all the old photos that accompany the lengthy caption. The singer has always had to remind herself that "Donny is [her] brother first and [her] business partner second."
She said that the Lord placed him by her side for a reason, not least of all to support her. She then directed fans to go to her facebook page to see what trials she and her brother have overcome together.
Marie proceeded to mention how God saved her in a very specific way:
"I am so grateful to God for 'saving me' by arranging my life and talents for this show and putting my sweet brother by my side. The special blessings which have come over these past several years have been so tender—some too personal to mention."
She did mention though how she became a grandmother, met and remarried her husband, "the love of [her] life," and now looks forward to more. She revealed that she told her brother they should "just have fun" as they count down to their last show.
She repeated a phrase that Donny used during their Thursday announcement:
"The end of the Donny & Marie show is not the end of Donny and Marie."
At the time, Donny also said that the two had "no tricks" for this year's show. Instead, he said he just plans to "have the time of my life" on stage.
Donny and Marie are also joined on stage by nephew David Osmond, who has to face an ongoing challenge every day. The son of musician Alan Osmond is living with multiple sclerosis.
Alan passed on to his son the central nervous system disease which David has had to deal with since he was 26 years old. Still, he's pushed through and despite being in a wheelchair at one point, now performs with his aunt and uncle.
Donny also recently overcame a hurdle during the winter month of January this year. As he was driving in Utah, Donny ended up in an accident in which he "hit a tree."
Thankfully, no one was hurt in the incident. Donny even posted a picture of his damaged vehicle as he knelt in front of it wearing a smile but showing a thumbs down sign.
The family's positive attitude is priceless and fans will surely miss seeing them share their joy on stage in Vegas when they move on to the next stage of their lives.
Please fill in your e-mail so we can share with you our top stories!