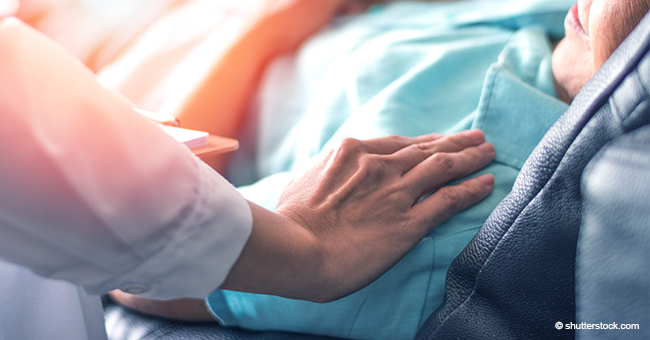 Terminally Ill Patients Given the Right to End Their Lives, According to New Jersey Bill

New Jersey approved a bill that allows terminally ill patients, with up to six months to live, a choice to end their lives. Medical assistance and a proper procedure are required in the bill.
The "Medical Aid in Dying for the Terminally Ill Act" was recently passed in the New Jersey Assembly and Senate last Monday, receiving a 21-16 vote. The legislation was sponsored by Senator Nicholas Scutari, Senator Richard Coder, and Senate President Steve Sweeney.
Gov. Phil Murphy assured the people that he would turn the legislation into law, making New Jersey "a more dignified and empathetic state."
"This measure is about dignity,"
Murphy said.
"Allowing terminally ill and dying residents the dignity to make end-of-life decisions according to their own consciences is the right thing to do. I look forward to signing this legislation into law."
In a statement, Sen. Nicholas Scutari said,
"This is a humane and dignified process that respects the free will of terminally ill patients. We should permit qualified patients to make the decision to end their own lives in a dignified manner. There is no good reason for them to be forced to prolong their pain and suffering or to prolong the grief of their loved ones if they make that choice."
Before the vote, Sen. Robert Singer asked,
"What if they are wrong?"
Referring to the doctors. He added,
"What if they made a mistake and that person is not going to die?"
However, those in favor of the bill were quick to back it up.
The bill allows life-ending medications for terminally ill patients who have six months or less to live -- giving them a choice and a right to life. It will take effect later this year, but requires patients to undergo a process, in which they will seek medical assistance, before making the big decision.
First, the patient must consult two doctors who both calculate only six months or less for the patient to live. A medication will have to be asked three times, following the estimated life span. One of the three times will have to be written, with two people as witnesses. Only then will the patient be able to have access to to the self-administered medication.
Susan Boyce, a terminally ill resident said,
"I am eternally grateful to the bill author, Assemblyman John Burzichelli, for tirelessly championing this legislation for nearly seven years and for every member of the legislature who voted for it."
She continued,
"I urge Governor Murphy not to wait 45 days and to sign this bill promptly, so I have this option to ensure I don't have to suffer needlessly at the end of my life."
New Jersey is not the first state to have a bill legalizing the right to die for terminally ill patients. They are to join six other states to have such bill signed, along with the District of Columbia.
It has been years since the state has tried to pass the bill, but votes in the Senate were always not enough. Finally, after the long wait, the legislation was passed. Although, it was reasonable to have long discussions about an important, life changing bill.
In the past, doctors have made mistakes diagnosing patients. One case was when a man diagnosed with a common illness, died of cancer. It may have been the opposite situation as in the bill, but the room for error is always there.
Among other bills the state has been trying to pass is the legalization of marijuana. However, the scheduled vote was recently canceled due to lack of supporters, but this did not end the fight for legalization. Senate President Stephen Sweeney said,
"The legalization of adult-use marijuana will get passed in the state of New Jersey one way or another. The fight is not over."
Please fill in your e-mail so we can share with you our top stories!