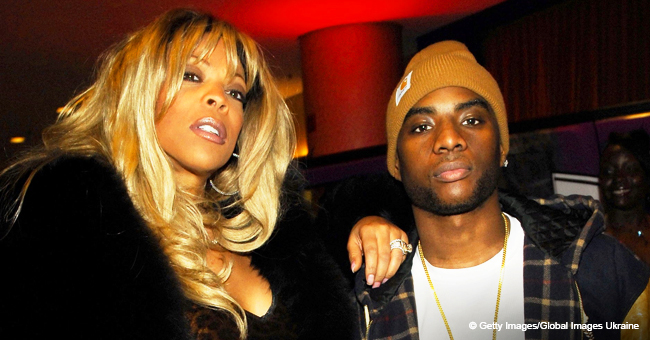 Charlamagne Says He Is the One Who Introduced Wendy Williams' Husband to His Alleged Mistress
While Wendy Williams' personal life and health appear to be in shambles, popular radio personality Charlamagne has revealed that it was him who introduced Williams' husband, Kevin Hunter to his alleged longtime mistress who reportedly just welcomed Hunter's child.
For several months now, Williams has been a hot topic, thanks to infidelity rumors involving her husband and several health complications she's been battling.
"The Breakfast Club" host, Charlamagne, added his two cents to the conversation on a recent episode of the show where he revealed that he introduced Hunter to his alleged mistress of over a decade, Sharina Hudson.
Charlamagne further implied that the introduction was platonic and that it wasn't with the intention of Hunter and Hudson carrying on a sordid affair.
CHARLAMAGNE SAYS HE'S NOT TO BLAME
"Just because I introduced you to someone doesn't mean ten years later, you need to be in a picture with them showing all your teeth, and her throwing up duck lips and a peace sign. That has nothing to do with me."
"This is sad," Charlamagne later said of the situation. "[Kevin Hunter is] just sucking the life out of Wendy Williams. None of this will end well, by the way."
MORE ALLEGATIONS AGAINST HUNTER
In an exclusive report by Page Six, Charlamagne also disclosed that his involvement in the entire situation cost him his friendship with Williams all those years ago.
Charlamagne used to be Williams' sidekick back when she was on the radio, but Hunter, who manages his wife's career, fired him when he thought Charlamagne was trying to hook Hudson up with another man.
Not stopping at getting him fired, Hunter also reportedly tried to hinder Charlamagne's career several times.
"Kevin has literally gone out of his way to try to stop my livelihood, to cut my head off and stop me from other jobs. He has done it a couple of times. Kevin has definitely got a couple of cease and desist letters from my attorney."
WILLIAMS' DENIAL
Rumors of Hunter's conspicuous infidelity resurfaced late last year after several reports claimed Hudson was pregnant. It was also around the time when Williams' health seemed to be deteriorating, but she chalked it up to complications from Graves' disease and a thyroid condition.
After taking a break from her show for over two months, Williams returned earlier this month, claiming that she was now feeling better and that her marriage is fine.
"Anybody who's been married for 5 minutes or 500 years; you know marriages have ebbs and flows. Marriages are not easy," she said on her eponymous show. "Don't ask me about mine until you see this [ring] gone and it ain't going anywhere—not in this lifetime."
TROUBLE IN PARADISE
So far, however, the sincerity of Williams' statements is constantly being tested. She revealed tearfully last week that she's been living in a sober house for some time now, dealing with her substance abuse problems. The confession flies in the face of her initial Graves' disease claims.
Also, after reports emerged that Hunter welcomed a daughter with his mistress on March 20, Williams stepped out on Monday without her wedding ring.
Please fill in your e-mail so we can share with you our top stories!