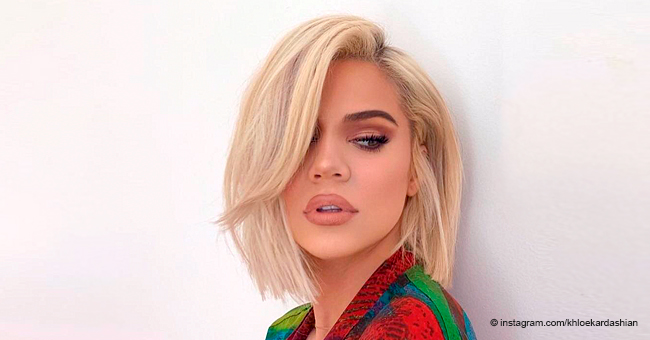 Khloé Kardashian Criticized after Calling Fan 'Cute' for Working 20 Hours to Buy Her Jeans
Kaelynn Abner posted that it took her 20 hours of work to finally have enough money to buy a pair of Good American jeans, and the brand's co-founder Khloé Kardashian disappointed some fans with her insensitive reaction.
Good American is a premium denim clothing and activewear line co-founded by Khloé Kardashian and Emma Grede. It promises to bring a line that is friendly to all body types, pushing values like "body positivity" and "extreme inclusivity".
The brand has had a great following since day one with sales immediately pushing past the one million dollar mark on the first selling day.
While the company offers a good product, it has a price tag that an average person might have to save up for. One customer posted that she had to work 20 hours to afford a pair of the jeans saying,
The "Keeping Up With The Kardashians" star replied to her fan and customer by saying,
"Awwww this is so cute!!! I'm so happy you enjoy them"
After the star made her reply, online users had their issues about it. One said, "Not to sound like a hater but this actually upsets me! Someone had to work a stupid amount of hours to afford ONE pair of jeans. A millionaire thinks it's 'cute' that people have to calculate and think how many hours they have to work to afford little things."
Recently the star caused another debate about her endorsement of a meal replacement shake.
British actress Jameela Jamil, an advocate who is against meal replacement products for weight loss has made a petition to stop all ads where celebrities promote such products saying,
"I've made a petition to try to stop celebrity endorsement of pseudoscience detox/ diet products that can be harmful to your health and can encourage disordered eating. Let's stop this toxicity together. Please Sign the Petition!"
Please fill in your e-mail so we can share with you our top stories!