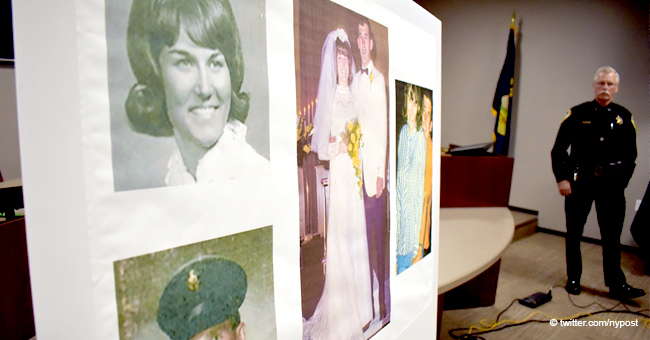 Mysterious Murder that Couldn't be Solved for 45 Years: DNA Test Finally Gives Answers

A genealogy database was used to identify and a suspect from a 1973 murder case, thus solving a 45-year-old crime.
A young couple, Clifford Bernhard and 24-year-old wife Linda, were murdered in their Billings, Montana home and the case baffled authorities for decades.
It has now been established that their murdered was Cecil Stan Caldwell, a city employee, and Linda's co-worker.
JUSTICE WAS NEVER SERVED
Caldwell wasn't a suspect at the time. He didn't have a criminal record, and even though he had now been linked to the killing, a motive could not be established.
According to the Billings Gazette, Caldwell passed away sixteen years ago, just one year before his 60th birthday.
In the early seventies, Clifford was employed as a concrete worker while Linda worked at a grocery distribution warehouse.
He was a Vietnam war veteran. At the time, they had been married for several years and had just purchased a new house in Billings.
The couple was murdered in their new home. Authorities could confirm that Linda was bound and sexually assaulted before her death, but they had no leads on a suspect.
LIMITED RESOURCES
At the time, they had to rely on psychologists to build a profile of the suspect. A psychic and a mentalist, "The Amazing Kreskin," was also enlisted to help with the case.
However, neither the psychologist nor the psychic or mentalist could crack the case. Eventually, all leads dried up in 2004. A volunteer on the case, Scott Goodwin, explained:
"We were obsessed with it. These are two young people who didn't deserve what happened to them. They didn't do anything. They came home on a Tuesday night, and they were murdered."
MODERN DNA ANALYSIS
However, the case was re-opened in 2015 and a Virginia tech company, Parabon NanoLabs, was enlisted to analyze DNA samples collected at the scene.
That process narrowed the list of suspects down to Caldwell and his brother, who is still alive and living outside the area.
Caldwell's brother cooperated with authorities and voluntarily submitted blood and DNA samples to be analyzed by the Montana State Crime Lab.
The brother was eliminated as a suspect, which left only Caldwell, according to Vince Wallis, a former detective captain with the sheriff's office.
Please fill in your e-mail so we can share with you our top stories!