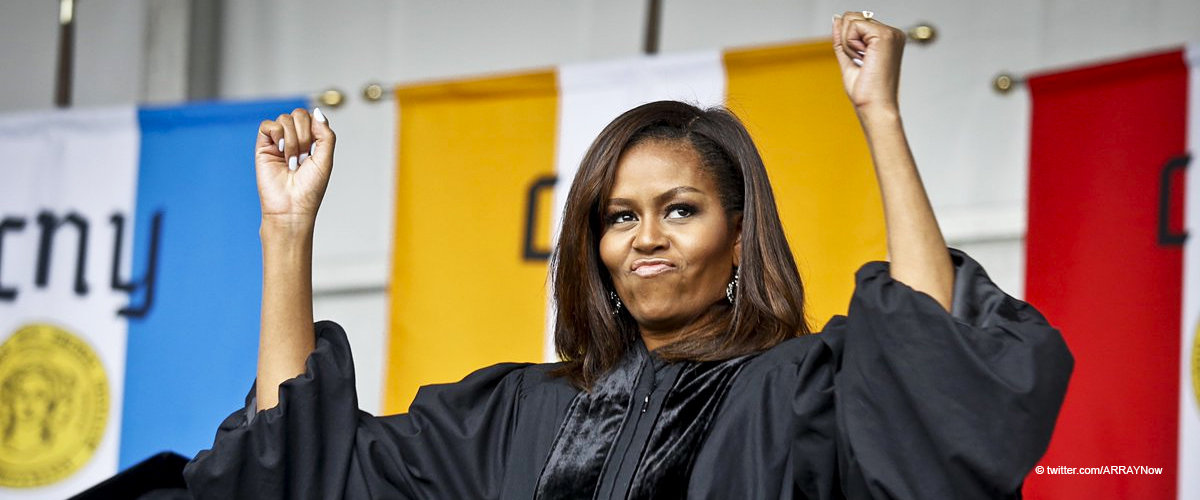 Michelle Obama's Book Could Become the 'Most Successful in History,' Her Publisher Says

Michelle Obama is a role model for millions of people and that has helped her sell almost 10 million copies of her memoir, "Becoming," which is believed to be one of the most popular memoirs in history.
It has recently been suggested by Penguin Random Houses' board of directors Thomas Rabe that "Becoming" could even be the most popular out of all memoirs ever published.
According to the Wall Street Journal, Rabe's opinion is shared by Markus Dohle, Penguin's chief executive, who admitted that they never sold 10 million units of a memoir before.
STARTING OUT WITH A BANG
In the first 15 days of being on the market, Obama's book sold two million units, quickly becoming a best seller in Germany, the United Kingdom and Greece.
Given the popularity of the former First Lady, the numbers are not surprising, but the book also sparked quite a lot of interest due to Michelle's intimate view of her journey.
The 55-year-old didn't hold anything back and poured her soul into the book, telling the story of her life, giving readers an inside scoop of her marriage to former U.S. President Barack Obama and her role as a mother.
It has been suggested that "Becoming" could even be the most popular out of all memoirs ever published
To top it all off, Michelle also got candid regarding the time her family spent at the White House, as well as the struggles they had to overcome to succeed.
NOT EVERYTHING WENT WELL
During an interview with People Magazine, Michelle confessed that, at times, the pressure managed to affect their marriage and the couple had to seek professional help to cope with it.
"Because we're role models, it's important for us to be honest and say, 'If you're in a marriage and there are times you want to leave, that's normal,' because I felt that way."
Michelle Obama, People Magazine, March 26, 2019
INVITING READERS INTO HER LIFE
The mother-of-two has been on tour promoting her memoir, which she previously described as a "deeply personal experience" that she hoped would inspire people to "find the courage to become whoever they aspire to be."
Aside from several tales and personal memories, the book will also contain rare photos of the Obama family, including from their wedding, long before arriving at the White House.
Please fill in your e-mail so we can share with you our top stories!