Barbara Bush Blamed Donald Trump for Her Heart Attack, New Tell-All Book Claims
They say dead men tell no tales, but Barbara Bush have broken this rule. The late First Lady is saying a lot from beyond the grave in a tell-all book about to be released.
An upcoming book detailing the life of Barbara Bush is set to hit the shelves soon. The book "The Matriarch: Barbara Bush And The Making Of An American Dynasty" is written by Susan Page, the Washington Bureau Chief of "USA Today."
Page interviewed the matriarch in the last months of her life and learned about her life, history, politics, and final thoughts on the American state through their discussions and her diary.
When asked about her heart attack of June 2016, the Texan native credited it to President Trump. Bush later admitted that the attack was brought on by her lifelong battle with heart disease.
Bush added that she credited it to Trump because of the stress of being on the campaign trail with her son, Jeb Bush, whom Trump was attacking mercilessly. Jeb and the President were at the time both vying for the Republican party presidential ticket.
The book will also reveal that when asked if things were going well under the real estate mogul's leadership, the deceased activist said she would rather not dwell on it, even though the decision the country she served all her life took, hurt her.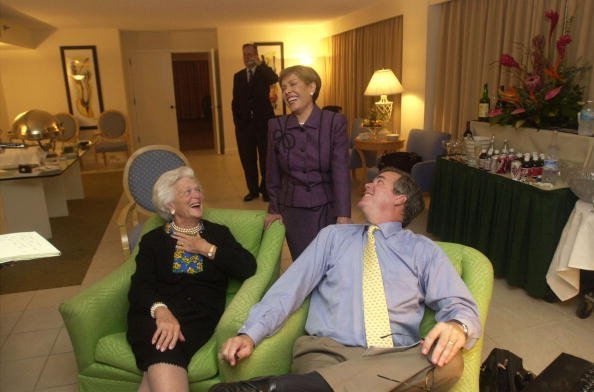 Page wrote that in October 2017, she asked the former First lady if she still saw herself as a Republican, and she answered in the affirmative. When asked the same question two months before she passed away, she answered in the negative.
The negative reply was brought on by her dislike for everything the billionaire President stood for. In an interview with "CNN" special correspondent, Jamie Gangel, Bush had against the advice of Jeb, said she was sick of Trump and his insulting and derogatory comments.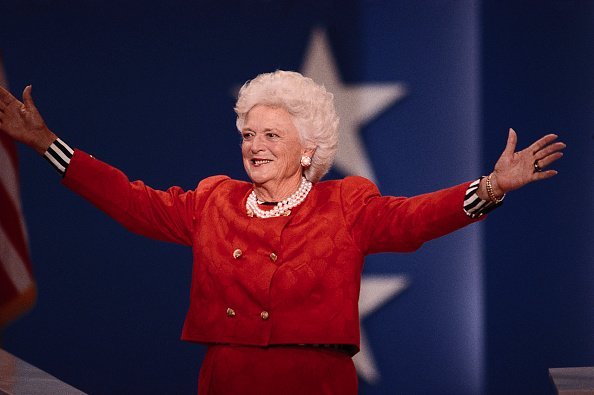 It was a good thing the-then 90-year-old matriarch got her sentiments documented as she passed away in April 2018 in her home in Houston. In death, her feud with the 72-year-old President continued as he failed to show up for the funeral.
Trump said he did it out of respect for the family, in order not to offend them, but Melania went on behalf of the first family. At a news conference held at the time, the President described the matriarch as a wonderful person and a patriotic citizen with a lot of faith.
The book's release date is the second day of April by the publishing house, Twelve Books.