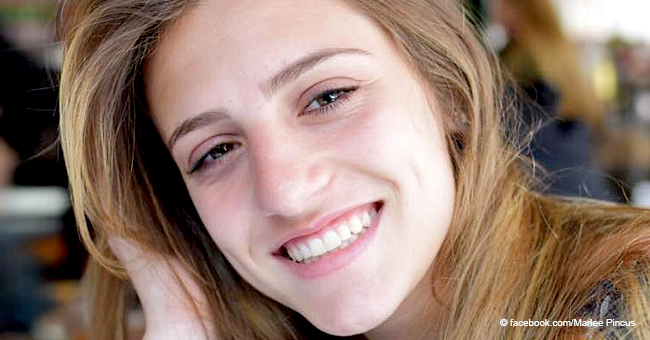 18-Years Freshman Who Passed off Cough Was Diagnosed with Cancer during Her First Semester
After receiving the devastating news, Marlee Pincus could have given up—instead, she decided to fight cancer head-on.
The class Salutatorian was eager to begin her freshman year at Cornell University. She said the first three and half weeks of college were "absolutely amazing"—she was meeting new people, staying up late, eating unhealthy food and just being a typical college student.
A few weeks later, the teen caught a cough that was spreading in her dormitory. But while friends got better, her symptoms got worse and she experienced night sweats, fever, shortness of breath, and extreme fatigue. When she went home for Columbus Day weekend, her mom noticed that she was extremely pale and decided to take her to urgent care. After some blood tests, results showed that Pincus had T-cell acute lymphoblastic leukemia.
Acute lymphoblastic leukemia (ALL) is a type of blood cancer that starts from white blood cells in the bone marrow, which invades the blood and can spread throughout the body to other organs, such as the liver, spleen, and lymph nodes. "Acute" means it can progress quickly and without treatment, can be fatal within a few months.
When fear sets in
She said hearing you have cancer is one of the scariest feelings. Her first thought was,
"Am I going to die?"
Although Pincus was told that the cancer is treatable through intense chemotherapy for two and a half years, she said "her whole world was flipped upside down." She also said it "felt like the ground was crumbling beneath her and she couldn't do anything about it—there she was, healthy and thriving at college and that was all taken away." Pincus shared,
"After a few days of shock, breaking the news to friends and family, and lots of tears, I was ready to fight."
Battle-ready
And fight she did and continues to do so. Instead of allowing fear to break her down, she began blogging for the Leukemia and Lymphoma Society (LSS), the largest nonprofit dedicated to blood cancer research, at the forefront of the fight to find a cure. By sharing her stories, she hopes to give inspiration to those going through a similar journey. This brave young girl didn't stop at blogging. She also started a fundraising project. As her 18th birthday approached, friends and family asked her what she would like. Instead of gifts, she asked for donations to LLS.
Pincus said, "In the Jewish religion, the number 18 is called 'chai' and it means 'life.' Since I was turning 18, I decided to ask for donations in multiples of 18."
The power of her inner fire
Her goal was to raise $1,800 in 18 days. But in 18 days, she had already raised more than $18,000. Donations totaled over $20,000 by the end of the fundraiser.
What an inspiration and so much wisdom coming from such a young person. Pincus has this to say about fighting her cancer battle:
"It's hard to describe the feeling, but when faced with a life-threatening situation, an inner strength comes over you."
She also said, "I describe it best as a fire ignited within you. The fuel was always there, but there was no spark to light it. From there, you have a shift in mindset."
The Facebook Page Pincus has set up for donations is called "Marlee's [Fundraiser] for The Leukemia & Lymphoma Society." As of today, 347 people have made donations amounting to $20,051. In the page, Pincus informs readers about LSS and their mission to cure leukemia, lymphoma, Hodgkin's disease, and myeloma, as well as to improve the quality of life of patients and their families.
Please fill in your e-mail so we can share with you our top stories!