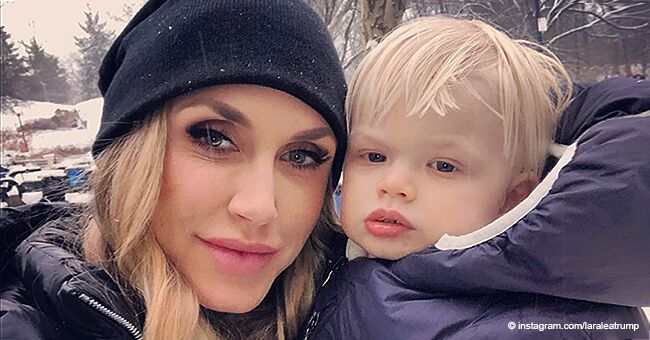 Look at How Amazing Donald Trump's Youngest Grandson is

Although President Donald Trump's youngest grandson, Luke, is just one year old, he already knows how to strike a fierce pose when his mother is snapping his picture.
Lara Trump, the 36-year-old wife of Eric Trump, posted a snapshot of her son pouting his lips while looking at the camera on Instagram Stories recently.
Last February, Luke also captured the hearts of internet users when Lara posted a photo of him playing on a slide.
In the photo, Luke is seen sporting red and black flannel shirt and pants while standing on the couch.
"PERFECTED #BLUESTEEL"
Lara, an associate producer on the syndicated television news program "Inside Edition," captioned the adorable image:
"I'm sorry, I didn't know we already perfected #BlueSteel."
She made reference to the facial expression familiarized by Ben Stiller's title character in the hit 2001 film "Zoolander."
AN INTERNET STAR
Last February, Luke also captured the hearts of internet users when Lara posted a photo of him playing on a slide.
The snap has been liked over 20,000 times since it was uploaded on Instagram. A lot of people also showed their love for the photo, with some comparing Luke to the president.
The child's tufted, blond hair is the center of attention as it is reminiscent of his granddad's famous, unruly locks.
WELCOMING LUKE INTO THE WORLD
Lara and Eric welcomed Luke in September 2017. The kid is the couple's first and Donald Trump's ninth grandchild. Eric announced his birth on Twitter, saying:
"[Lara] and I are excited to announce the birth of our son, Eric "Luke" Trump at 8:50 this morning."
Meanwhile, Donald Trump quickly took to Twitter to congratulate the couple. He tweeted at the time:
"Congratulations to Eric & Lara on the birth of their son, Eric "Luke" Trump this morning!"
Eric and Lara, who tied the knot in November 2014, spoke to Fox News shortly after welcoming their baby.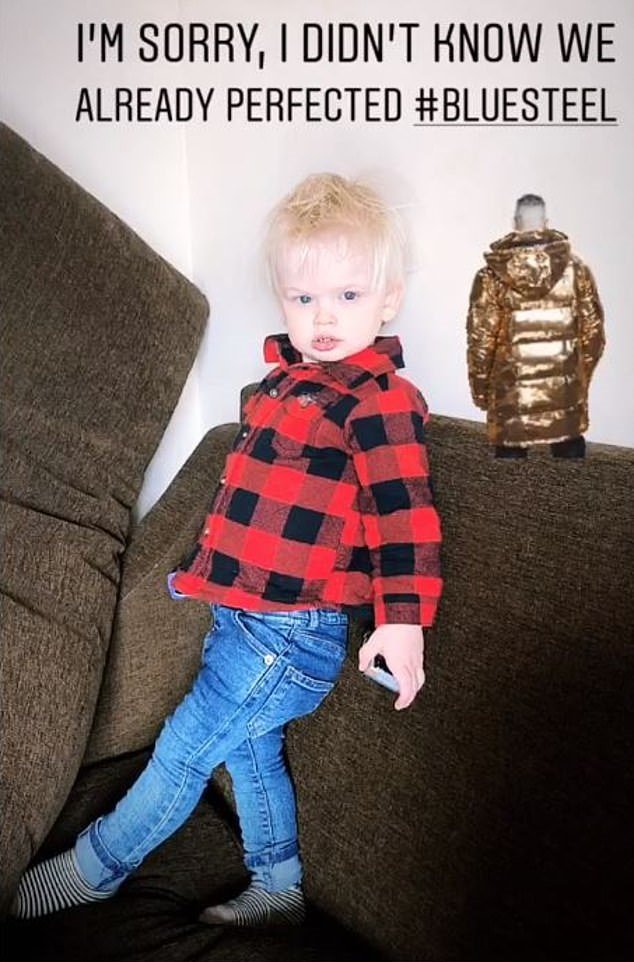 Luke nailing the "Blue Steel" pose | Photo: Instagram/Lara Trump
"He's a great baby, he really does not cry that much, he's so sweet… and he has a lot of hair. Apparently, he has more hair than most babies," Lara said.
Eric added that Luke has "the Trump hair." He also revealed that he too had begun his life with the well-known Trump quality - he had bleach blonde hair.
Please fill in your e-mail so we can share with you our top stories!