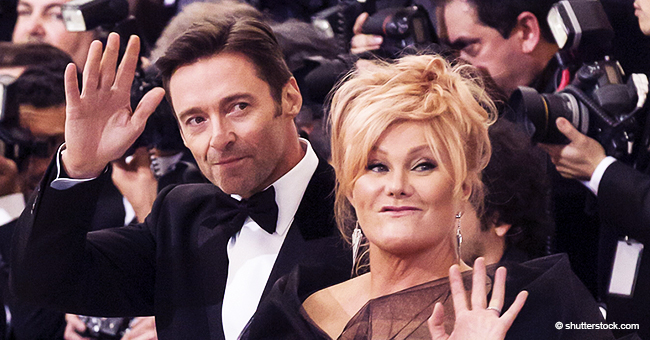 Hugh Jackman Is a Doting Father of 2 Beautiful Kids - Meet Both of Them
Besides being a phenomenal actor, Hollywood star Hugh Jackman is also a responsible father who wants his children to have the right upbringing.
Jackman shares two children -- 18-year-old Oscar Maxmillian and 12-year-old Ava -- with his wife of 22 years, Deborra-Lee Furness.
Speaking during a candid interview with people, the 49-year-old actor stated that he believed his children have "so many advantages" and he wants them to understand the responsibility they have to use those advantages.
"My kids are constantly reminded about how lucky we are in our family," Jackman told People. "We're ridiculously blessed. We live in a beautiful home in places that other people dream of."
He added that they live under much "more blessed" circumstances than many other people of the world. He recalled the statistics that only one out of six people in the world have access to clean drinking water.
Jackman himself realized about this crisis in the world when he met a coffee farmer in Ethiopia named Dukale.
Inspired by Dukale's challenges, he even founded a non-profit named Laughing Man Foundation, which sells Laughing Man Coffee with the tagline, "Make Every Cup Count."
Large portion of sales of the coffee goes to the foundation, which in turn supports coffee farming communities and programs.
Jackman wants his children to follow his example when it comes to charity. "I want to lead my kids by example when it comes to charity," he told People.
He also recalled that the same values were instilled into him by his parents as well. "They gave back," he told People. "After my father retired, he donated his services as an accountant to developing nations for three years. So it always felt normal to me to give back. I want it to feel normal for my kids."
The "Wolverine" actor added that it doesn't make much different whether they contribute locally or across the globe because it is more important to see the world as a whole.
Jackman and Furness are one of the strongest and longest-running pairs in Hollywood sharing around 22 years of married life.
Please fill in your e-mail so we can share with you our top stories!