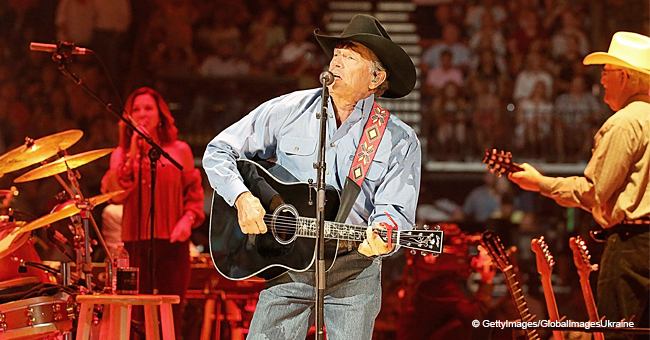 George Strait's New Song 'Every Little Honky Tonk Bar' Proves Extraordinary Talent of Country King
George Strait has once again proven his extraordinary talent with his new song "Every Little Honky Tonk Bar." Co-written with his son, Bubba, and his long-time partner, Dillon, the song brings back good memories of those nights in a honky-tonk bar.
After about three years of hibernation, George Strait has come back to the music scene with songs from a new album which will be released on March 29. Titled "Honky Tonk Time Machine," it features songs like "God and Country Music" and "Codigo," an ode to the woman he loves and his drink of choice, tequila.
The latest release from this upcoming album is "Every Little Honky Tonk Bar," and it is just the perfect song to two-step to along with your partner. As the album title suggests, the song takes you back in time to those days when honky tonk songs were the in-thing.
If you've been around a while, then you would connect better to the song as it reminds you of nights in a honky-tonk bar and what such nights bring.
During his concert last December, Strait revealed how this song came to life, saying:
"We were down at my ranch in south Texas writing and it was kind of towards the end of the night and we were pretty much done,..."
"I was tired and ready to go to bed, but we were going, 'Does anybody have anything else?' Bubba goes, 'Whiskey is the gasoline that lights the fire that burns the bridge.' And Dean and I go, 'What? Where did that come from?'"
"So, anyway, that's how it started and we finished it that night."
Succeeding his 2015 album "Cold Beer Conversation" after which he took a hiatus, "Honky Tonk Time Machine" would be Strait's 30th studio album, and the country king has not failed to deliver on this one. It includes 12 original songs and a cover of Johnny Paycheck's song "Old Violin."
So, get your ear pods and a bottle of tequila (preferably Codigo) and start rocking to the new songs from the country king.
Please fill in your e-mail so we can share with you our top stories!