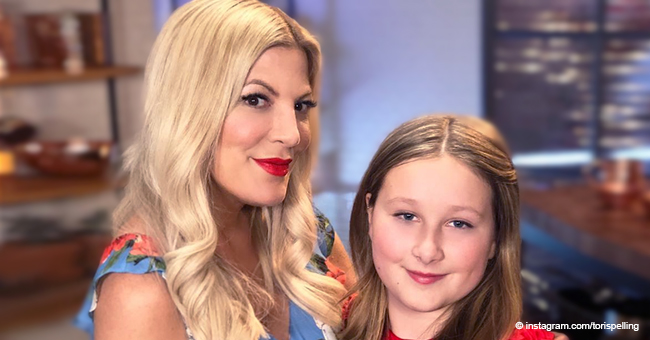 Tori Spelling Faces Backlash Over Recent Photo of Her 'Overweight' Kids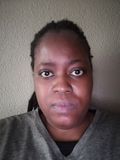 On Wednesday, Tori Spelling took to Instagram with a post to advertise a muffin snack. The post featured images of her children eating the muffins.
Some social media users found the post disturbing as they felt the star's children were already "overweight."
"The Beverly Hills, 90210" star Tori Spelling has been getting a lot of grief over a sponsored post that she posted on Instagram. The backlash came because they believed she was making her children "overweight."
Spelling is the mother Liam, 12, Stella, 10, Hattie, 7, Finn, 6, and Beau, 2. Her post featured the children enjoying the bite-sized baked Little Bites muffins.
The actress captioned her post:
"This mom of 5 finds snack time a balancing act between pleasing my kiddos and feeling good as a parent about what I'm feeding them."
She also praised the snack for containing "no high fructose or corn syrup" and the muffins were "easy and mess free." However, her innocent post was attacked by followers who body-shamed her children with actor Dean McDermott.
Some social media users accused Spelling of selling her family out by giving them an unhealthy treat. She was accused of giving her children "processed crap" just to make money.
One follower posted:
"You should definitely not be happy about feeding these to your kids. I know this ad is paying you, but kids should learn healthy eating before it's too late. These are designed to be addicted because of the processed sugar."
Another one added, "Might explain why they're all overweight." With some saying they were really concerned about the children's well-being.
However, a couple of parents commented that their own children were fans of the snack.
A Yahoo Health survey found that at 13 or 14, children start feeling ashamed about the way they look. With each generation, this notion takes root at a younger age.
Teenagers between 13 and 17 years old reported first feeling body shame at the age 9 or 10.
Please fill in your e-mail so we can share with you our top stories!